Human Resource Management – The Aims of Reward Management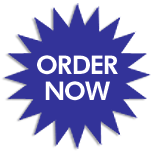 The following are the aims of reward management:
Rewards must be given to the employees according to the values of the organization and in accordance with what the organization wants to pay to the employees. The organization must develop the guidelines and on the basis of that rewards must be given to employees.
People or employees of the organization must be rewarded for the value that they have added to the organization by contributing effectively and efficiently to the activities or the tasks assigned to them by the managers. In order to make them feel that they are a valuable part of the organization as they contribute towards the growth of the organization.
The rewards must be always given for the right things. The right things here mean the tasks that are very important for the organization for the growth prospects of the employees as well as the organization in the future. The rewards must not be given for every small achievement, these must be given only when the tasks or activities of utmost importance are completed so that the employees understand which tasks are very crucial.
Reward management aims to develop the culture of performance in the organization. As the rewards are very helpful in motivating and encouraging the employees to the great levels. When some of the employees are rewarded, the others who are not rewarded start dedicating more time towards work and as a result, the culture of performance is developed in the organization.
Reward management aims to motive and encourage employees of the organization such that the employees are more dedicated and engaged in the work that has been assigned to them by their managers. Motivation form the employers help in making the employees more committed towards the tasks assigned to them.
Reward management makes the employees satisfied as all his or her needs are taken care of by the employer in the form of intrinsic as well as extrinsic rewards. This helps in retaining the employees who have skills and knowledge and are a very valuable part of the organization. Reward management also helps in attracting more people to the organization. Through the effective implementation of reward management, the organization is capable of creating its reputation in the industry which helps in bringing more talent to the organization.
Reward management must be transparent between employees and employers. The employer or the managers must clearly define the process of reward management to the employees so that there are no conflicts at the time of distributing rewards amongst the employees.
The important aim of reward management is that the organization operate fairly. The employees must feel that they are treated fairly by the employer or the managers according to their value to the organization or their contribution to the growth and well-being of the organization.
Email Based Assignment Help in Human Resource Management - The Aims of Reward Management
Following are some of the topics in Human Resource Management - Reward Management in which we provide help:
Human Resource Assignment Help | Human Resource Management Homework Help | Online Tutoring | Dissertations Help | Business Homework Help