Human Resource Management – Organizational values and behaviors
Organizational values and behaviors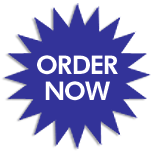 The most successful companies today formulate their organization's values and behaviors clearly and specifically. These companies had a clear vision and a set of values, which were embedded, enduring, measured and managed. They were concerned with sustaining performance and flexibility throughout the organization based on the target achievement. Clear evidence existed between positive attitudes towards HR policies and practices, levels of satisfaction, motivation and commitment.
Organizational values and behaviors are the strategies or the principles that are developed by the organization and work as a bottom line for conducting all the activities in the organization. These are the principles laid down by the management and all the activities in the organization must abide by these values and behaviors.
Organizational values and behavior are the guidelines that direct the thinking and actions in the organization. Organization values and behaviors are the foundation or core of every business that wants to operate successfully. Reward management is also the part of organizational values and behaviors as it manages the employees in the organization and motivates them to work well for the development of their own self and the organization as well.
It is one of the core values and behavior of the organization to value and acknowledge the valuable contribution of the employee towards the growth and development of the employees. The contribution of the employees can be acknowledged by implementing effective reward management in the organization. The reward management systems help in praising, recognizing, and acknowledging the contribution of the employees towards the growth of the employees and this also helps the organization to motivate and retain the employees the organization for the long period as the employees realize that the organization believes in their capabilities and knowledge.
Job satisfaction is also part of one of the important values and behavior of the organization. Job satisfaction can be increased with the execution of effective and appropriate reward management systems. Reward management helps in satisfying all the need of the organization. It helps in satisfying fundamental needs of the employee and provides various benefits and incentives to them on the basis of their performance. As a result, the employees are satisfied with their jobs.
Job involvement is also the core value and behavior of the organization. Involvement of employees in every decision-making process is very important for the growth of the business. When the employees are involved in all the process of the business, they feel motivated. Involvement comes along with the level of satisfaction that an employee gets from the organization. An employee will be satisfied if and only if he is praised and recognized for his valuable contribution to the organization and this can be done with the help of effective reward management.
Email Based Assignment Help in Human Resource Management – Organizational values and behaviors
Following are some of the topics in Human Resource Management – Reward Management in which we provide help: