Human Resource Management – On The Job Training
On the Job Training
It refers to training methods in which a person with job experience and skills guides trainees in practicing job skills at the work place. This type of training takes various forms such as apprenticeship and internship.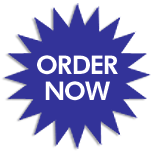 An apprenticeship is a work study training method that reaches job skills through a combination of on-the-job training and technical training. The OJT component of an apprenticeship involves the apprentice assisting the certified journey person in the work place. Typically, the technical training is provided by local trade schools, community college and technical institutes. These programs are usually administered by provincial and territorial government departments with support from advisory bodies such as apprenticeship and certification board.
An internship is on-the-job learning sponsored by an educational institution as a component of an academic program. The sponsoring school works with a local employer to place students in position where they can gain experience related to their area of study.
Email Based Assignment Help in Human Resource Management - On The Job Training
Following are some of the topics in Human Resource Management - Managing Talent in which we provide help: