Human Resource Management – Evaluating The Organization
Need Assessment And Assessing Readiness For Training
Instructional design logically should begin with a needs assessment, the process of evaluating the organization, individual employees and employees' tasks to determine what kinds of training, if any, are necessary. Three broad areas may be:-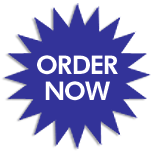 Organization; context in which training will occur
Person; who needs it
Task; topics covered
A variety of conditions may prompt an organization to conduct a need assessment. Management may observe that some employees lack basic skills or are performing poorly. Decisions to produce new products, apply new technology or design new jobs should prompt a need assessment, because these changes tend to require new skills. The decision to conduct a need assessment also may be prompted by outside forces, such as customer requests or legal requirements.
Email Based Assignment Help in Human Resource Management - Need Assessment And Assessing Readiness For Training
Following are some of the topics in Human Resource Management - Managing Talent in which we provide help: