Human Resource Management – Measuring Results Of Training
Measuring Results of Training
After a training program ends, or at intervals during an ongoing training program, organization should ensure that the training is meeting objectives. The HR how to box discusses steps to increase the value obtained from training. The stage to prepare for evaluating a training program is when the program is being developed. Along with designing course objectives and content, the planner should identify how to measure achievement of objectives.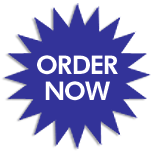 Reaction : satisfaction with the program
Learning : knowledge and skills gained
Behaviour : changed to be observed
Results : improvement in individual and organization's performance
The usual way to measure whether participants have acquired information is to administer test on paper or electronically. Trainers or supervisors can observe whether participants demonstrate the desired competencies. Changes in company performance have a variety of measures, many of which organizations keep track of for preparing performance appraisals, annual reports and other routine documents in order to demonstrate the final measure.
Email Based Assignment Help in Human Resource Management - Measuring Results Of Training
Following are some of the topics in Human Resource Management - Managing Talent in which we provide help:
Human Resource Assignment Help | Human Resource Management Homework Help | Online Tutoring | Dissertations Help | Business Homework Help