Managing Talent Assignment Help
Managing Talent
In today's demanding and rapidly changing business environment, more and more companies are viewing employees as talent upon which the organization's success is dependent. Organizations and their employees must constantly expand their competencies to meet customer needs and operate globally. More companies organize work in terms of projects or customers, rather than specialized functions, so employees need to acquire a broad range of technical and interpersonal skills. Many companies expect employees at all levels to perform roles once reserved for management. Organizations are required to provide training and development opportunities to employees without regard to prohibited grounds of discrimination including characteristics such as sex, race, origin and age. In this climate, organizations are placing greater emphasis on training and development.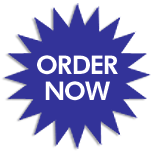 ---
Managing Talent Assignment Help By Online Tutoring and Guided Sessions from AssignmentHelp.Net
---
Training consists of an organization's planned efforts to help employees acquire job related competencies with the goal of applying these on the job. A training program may range from formal classes to one – on – one coaching and it may take place on the job or at remote locations. No matter what, training can benefit the organization when it is linked to organization's needs and also motivates the employees.
Email Based Assignment Help in Human Resource Management - Managing Talent
Following are some of the topics in Human Resource Management - Managing Talent in which we provide help:
Human Resource Assignment Help | Human Resource Management Homework Help | Online Tutoring | Dissertations Help | Business Homework Help