Bio means 'life' and logy is the 'study'; hence Biology is the study of life on the earth.
Biology is about the life form present on the earth whether its plants, animals or we human beings. It is the subject that helps in understanding details of all these living forms and working for the improvement and progress of the same. Assignment of biology helps students to figure out process behind the evolution of life and necessities for its existence. Biology is an important branch of science that has helped in the treatment of several human diseases. Specially, this branch of science is divided into two sub-branches i.e. Zoology and Botany. Both these field deals with different yet the diverse topics, study of animals and plants respectively. Though these arenas of biology are divided as a separate field in higher level but the basic knowledge in biology can helps students excel in any of the career branches. Assignment of biology inspires students to work for the development and improvement of living beings on the earth.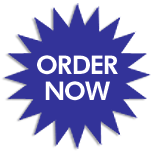 Students usually have a misconception that they can score good result in biology if they mug up the entire syllabus or the respective topic. This concept is undoubtedly wrong. Biology is not all about mugging things, it's about using them in real life, experiencing and applying the things that have been read. Overall it is about understanding and then remembering. Altogether all this factor can make an individual well prepare to tackle all the questions that come on their way relating to the subject or the topic.
Biology Assignment Help By Online Tutoring Sessions at AssignmentHelp.Net
Students find it difficult to learn biological terms and remember them. They generally forget those problematic things in short period of time and hence, completion of Biology Assignment becomes a grim task for them. Completion of biology homework requires proper research. Students need to go through several books; sites and articles only then they can frame the assignment and homework in a correct order. The concept of every topic in Biology is differently engraved by different authors. So, it is very important for the students to accumulate maximum information from diverse sources and then prepare the Biology Assignment with accurate concept. So, students face problem to perform this entire task with accuracy and hence they are either forced to submit incomplete assignment or no assignment at all which results in low marks.

The easiest way by which students can develop proper base and complete their Biology Assignment and homework on time is through the use of best online site. We at assignmenthelp.net provides students all the required materials from several sources and help them make a single, accurate and correct conclusion out of them. This prepared work helps students in completion of the biology Homework on time. Teachers working with us are highly educated and they work in coordination to help students with their Biology Assignment. They are always ready to assist students with relevant information and recent updates on any of the related topic.
Hence, we at assignmenthelp.net are here to motivate students and guide them so that they can dig the pathway for better future for good grade.
Areas in Biology in which Assignment Help services provide help from ASSIGNMENTHELP.NET
Arachnology
Biological Arts
Bionomics
Gerontology
Ichnology
Myrmecology
Palynology
Conservation Biology
Ecological sustainability
Environmental Science