Human Resource Management – Steps In Selection Process
Steps In Selection Process
Selection is not just a question of interviewing, although this remains the most popular device in use. Selection is very much a process of deselecting, that is, gradually eliminating candidates until finally one is left on the list for a vacancy. (Sometimes there is nobody left on the list and the process has to be started again.) No one has yet identified any one single watertight process of selecting a candidate that is totally infallible. Some methods are more reliable than others but, to a large extent, selection is about trying to minimize risk and maximizing the certainty of making the right decision.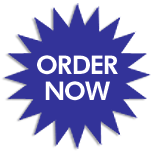 Starting from the position where the recruitment process has produced a number of applicants, the important steps in selection are as follows:
short-listing the candidates for the next stage;
setting up tests for the short-listed candidates, sometimes in the form of an assessment centre (although tests do not take place on every occasion);
interviewing the candidates (and giving them feedback on the tests) and allowing the candidates to interview the selectors;
choosing the successful candidate;
obtaining references (although this is sometimes carried out before interview);
offering the position, confirming in writing and gaining acceptance;
organizing the induction process;
Evaluating the result.
Email Based Assignment Help in Human Resource Management - Steps In Selection Process
Following are some of the topics in Human Resource Management - Recruitment And Selection in which we provide help:
Human Resource Assignment Help | Human Resource Management Homework Help | Online Tutoring | Dissertations Help | Business Homework Help