Human Resource Management – Offering The Position
Offering The Position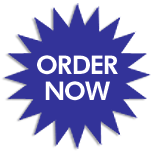 Once satisfactory references have been obtained, the offer of employment can be made to the successful candidate. This needs, of course, to be confirmed in writing but, because of the need to inform the candidate as soon as possible, especially if you aware that they are in the market for other positions, then a telephone call with the main details usually takes place as soon as possible. Should the candidate wish to negotiate any of the details, then this call allows such negotiations to proceed quickly.
The offer of employment should contain the following details:
Job Title.
Starting Date.
Starting salary and any agreed details on salary progression and how it is determined, especially during the first year.
Any help with re-location if appropriate.
Company car level and arrangements for petrol, if appropriate.
Details of confirmation of the offer (the candidate is usually asked to sign their agreement on one copy of the letter, returning it to the company in the envelope supplied).
Details may also be supplied of other company benefits if not given beforehand. These can include medical and life assurance, staff discounts, parking arrangement and pension scheme.
The candidate may be asked to bring with them on the first day their driving license and any qualifications they have claimed for which the organization have not yet obtained confirmation.
This offer will, when accepted, need to be followed up with a formal 'contract of employment'.

Unsuccessful candidates should be informed at this stage, by any source of communication, be it by a letter or a phone call, although the candidate who is 'first reserve', should also be telephoned to be told of the decision. They will be informed that they are waiting for confirmation but, if the chosen candidate declines, they will be offered the position, this is a way of keeping the other candidates in loop. Also more than just a courtesy as it keeps this candidate interested and positive towards the organization. A further position may arise in the near future in any case.

Organizations are increasingly giving feedback to unsuccessful applicants. This is certainly carried out with internal applicants for whom which are important step to be taken, the decision may be a difficult one to take. Some form of supportive counseling can be of considerable help here because they need to face their colleagues who will know they have not succeeded. An action plan can be drawn up with their line manager to allow them to work towards filling those gaps that caused them to be unsuccessful.
Email Based Assignment Help in Human Resource Management - Offering The Position
Following are some of the topics in Human Resource Management - Recruitment And Selection in which we provide help: