Assignment Help With The Combination-Drive Mechanism
The Combination-Drive Mechanism
The driving mechanism most commonly encountered is one in which both water and free gas are available in some degree to displace the oil toward the producing wells. The most common type of drive encountered, therefore, is a combination-drive mechanism as illustrated in Figure. Two combinations of driving forces can be present in combination drive reservoirs. These are (1) depletion drive and a weak water drive and; (2) depletion drive with a small gas cap and a weak water drive. Then, of course, gravity segregation can play an important role in any of the aforementioned drives.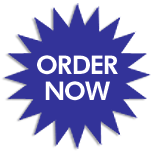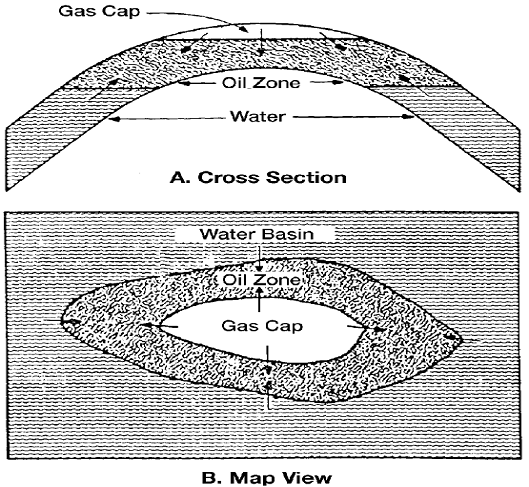 Combination-drive reservoirs can be recognized by the occurrence of a combination of some of the following factors:
a. Relatively rapid pressure decline. Water encroachment and/or external gas-cap expansion are insufficient to maintain reservoir pressures.
b. Water encroaching slowly into the lower part of the reservoir. Structurally low producing wells will exhibit slowly increasing water producing rates.
c. If a small gas cap is present the structurally high wells will exhibit continually increasing gas-oil ratios, provided the gas cap is expanding. It is possible that the gas cap will shrink due to production of excess free gas, in which case the structurally high wells will exhibit a decreasing gas-oil ratio. This condition should be avoided whenever possible, as large volumes of oil can be lost as a result of a shrinking gas cap.
d. A substantial percentage of the total oil recovery may be due to the depletion-drive mechanism. The gas-oil ratio of structurally low wells will also continue to increase due to evolution of solution gas throughout the reservoir, as pressure is reduced.
e. Ultimate recovery from combination-drive reservoirs is usually greater than recovery from depletion-drive reservoirs but less than recovery from water-drive or gas-cap-drive reservoirs. Actual recovery will depend upon the degree to which it is possible to reduce the magnitude of recovery by depletion drive. In most combination-drive reservoirs, it will be economically feasible to institute some type of pressure maintenance operation, either gas injection, water injection, or both gas and water injection, depending upon the availability of the fluids.
Email Based Assignment Help in The Combination-Drive Mechanism
To submit The Combination-Drive Mechanism assignment click here.
Following are some of the topics in General Composition Of Petroleum in which we provide help:
Petroleum Assignment Help
Petroleum Assignment Help
Petroleum Assignment Help
Petroleum Engineering | Petroleum Engineering Courses | Rotary Drilling | Gas Reservoirs | Behavior Of Ideal Gases | Online Tutoring