Where to Spend Christmas in London : Holiday Guide
London is one of the world's greatest cities, a multicultural hub of excitement, history and culture to be explored and the perfect choice for any young people who wish to experience a life of hard work and tons of fun. Whether you have moved to London to work or study, it is a move that will change your life. Between the bright lights of the West End and the curry houses of Brick Lane, the bustling gourmet food markets and the beautiful royal parks, there is something for everyone to enjoy, every day of the year – regardless of budget or weather.
Moving to London can be a daunting experience for anyone, and as London is the world's most expensive city moving away can mean you can't get home as often as you like. For most time of the year that's fine because you're so busy studying or working and having fun, but as London begins to empty in the run up to Christmas it can begin to feel very lonely in one of the world's busiest cities.
Your class mates and colleagues have gone home, the weather has taken a turn for the worse and you're the only one left in your apartment block for the two week break – and the prospect of waking up alone on Christmas morning, with no family, no gifts and a microwave meal for lunch can feel all too depressing. So just how should you spend Christmas day if you are alone in London?
Host your own Christmas
No matter how lonely you feel – you are not the only person away from home and in need of company in Christmas day. Write a message on your University or work message board to arrange a Christmas dinner with other students and colleagues who won't be returning home for the festive period. If you are not comfortable hosting in your own home or dorm, find out which of your local pubs is hosting Christmas dinner and book a table. Use Gumtree, Craigslist and Facebook to search for similar groups of like-minded people who are looking for someone to spend Christmas with – however never meet with anyone you don't trust and always let someone know you are hosting an event.

Arrange a "secret Santa" with your new friends so everyone can receive a gift and it won't cost the earth if you keep the budget low. Keep the wine flowing, the Christmas songs playing and arrange a skype call back home to your family to let them know you're making the most of your Christmas away.
Find a Local Pub
Many pubs host a traditional English Christmas dinner on the 25th, with roast turkey, stuffing and all the trimmings. Even if you don't find anyone to go with, go and enjoy the atmosphere of a friendly Christmas – the free flowing Christmas spirits will have everyone best friends in no time.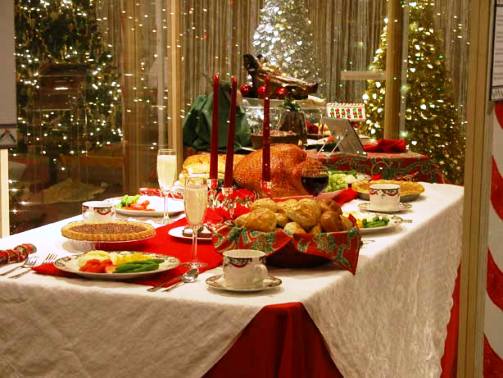 Remember to book ahead and make a reservation as many pubs require a complete head count a couple of weeks before the big day – enquire in your local and use online searches to find pubs with excellent food reviews.
Feed the Homeless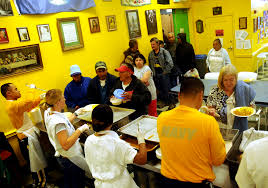 Feeding the homeless might not feel like your ideal Christmas day, however, handing warm food to those less fortunate than yourself on a cold day can make you feel a lot warmer inside – and it embraces the true spirit of Christmas. Find out online about local groups who organise Christmas dinners for the homeless and find out about volunteering, it may be more rewarding than you think.
Walk off your Christmas Binges
London's parks are some of the most beautiful in the world and online you can find walks all over the vast city. Take advantage of the empty city and explore places you may not have visited yet – with a full belly and a crisp frost on the ground – it will be like London's own gift to you. In fact if you go out in evening you can see some beautiful Christmas lights and Christmas decorations as well.
Take as many tourist photo's as you like
 When you live in London, the last thing you want to do it look like a tourist and queuing to have your photo taken at all the famous places and snapping a picture with 20 accidental, unknown, photo bombers is not your idea of great photography.
Take advantage of the empty city, go and take a really cheesy photo of Big Ben, take a photo standing in front of Nelson's Column in an empty Trafalgar Square and take a #selfie in front of the Palace Gates. It is a unique experience to witness an empty London and your awesome photos will be great to share with your family.
Visit Ripley's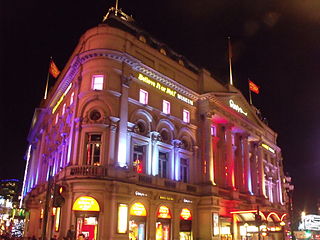 Ripley's is open 365 days a year – if you're really stuck for something to do, take a taxi to Leicester Square and enjoy a day out in Ripley's Believe it or Not Museum – without a tourist in sight!
However you spend Christmas in London, don't shy away if you feel lonely – there are thousands of others, just like you, looking for some friends to share the day with. Make the most of what you have and show your family that you had fun on your first Christmas away from them.
Robyn Edwards currently writes for UKEAS Nigeria, a student assistance service for those who wish to study in the UK – if you are alone in London this Christmas why not let us know how you combat your loneliness.