How to Get Through Ivy League Admission Tests?
How to Get Through Ivy League Admission Tests?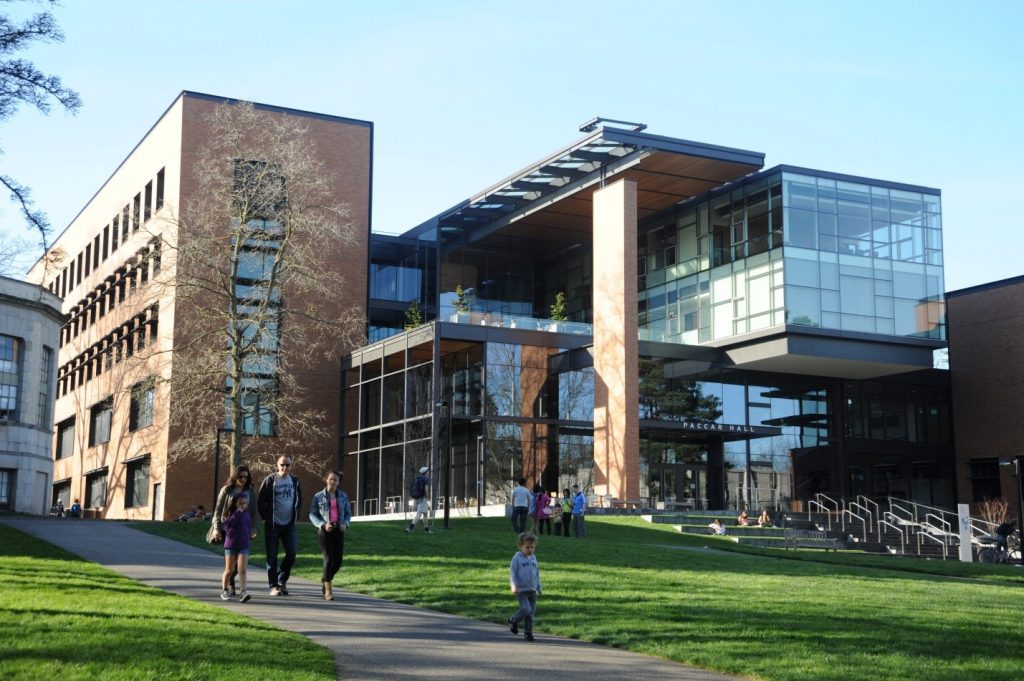 "There is no elevator to success. You have to take the stairs."
When we talk about higher education, the Ivy League Universities are known for being exemplary for the education they provide to their students.
Are you dreaming of getting into Ivy League schools and have huge hopes of being part of a well-known institution?
The Ivy League is a dream of many high-achieving students, so there is always fierce competition amongst the youngsters who want to get in.
Are you considering getting into an Ivy League and would like to be updated on all the required information?
How many Ivy League Schools are there?
The Ivy League consists of private colleges situated in the Northeast. Also known as elite and top-tier schools in America, there are eight in total. These schools include Yale, Princeton, Brown, Columbia, Cornell, Dartmouth, Harvard, and The University of Pennsylvania.
What is the acceptance rate in Ivy League Colleges?
Are you looking forward to applying to an Ivy League College but would like to be aware of the process?
Established in 1954 and with an average acceptance rate of 7%, Ivy League colleges are notoriously difficult to get into. These Ivy League colleges focus on admitting students who will become leaders and change the world in the future. Their admissions department focuses on accepting students who are not only bright but the best.
According to statistics, Harvard, Princeton, and Yale have always been among the top 3, followed by Columbia on number 4. While all four schools reported overall acceptance rates below 5%, with a 3.9% acceptance rate, Columbia is now the most challenging Ivy League school to get into.
Tips for getting accepted into Ivy League
Do you need help getting into one of the Ivy Leagues? Mentioned below are a few practical tips that will help you prove your worth and get into the dream school you always wanted to go to.
1. Meet the basic requirements for admission
Of course, one of the most important things you need to do to get into the Ivy League is to ensure that you meet the basic requirements and criteria. You will need to have outstanding grades and will have to outshine in the competition.
Your academic requirements include having good grades in SAT and ACT according to the Ivy League college you are applying in. The average score required for the ACT by all Ivy League universities should be between 34 and 35. If your ACT scores are in accordance, then your GPA should be 3.9 or plus 4. The average SAT scores for these universities range between 1470 and 1580.
Other than the test scores and results, it would help if you showed them that you are exceptional as well as smart with great potential to learn.
2. Send your application before the time
Did you know that applying early increases your chance of acceptance compared to when you apply at the last moment?
If you want to try your best to secure a seat at one of the Ivy Leagues, consider applying during the early periods. However, you can only apply early if you have decided on one of the Ivy Leagues and only want to go there. If you have selected 2 to 3 Ivy Leagues to apply to, the early application won't be possible.
Applying early leaves a good impression on the admissions department as it makes them think that you genuinely want to go to school there. The only issue with the early application is that if you get accepted into one of the schools, you will have to withdraw from any other schools that you have applied to.
3. Write a phenomenal personal statement
Are you not so good or comfortable when it comes to expressing yourself in words? If that's the case, you need to work hard to develop an outstanding personal statement.
A well-written and impressive personal statement will speak volumes about you as a person, so make sure that you come up with a well-crafted and put-together piece. Instead of writing whatever comes to your mind, make a conscious effort to share your story.
There's no need to be extraordinary as all you have to do is pick a topic you can relate to and easily write on. When writing your statement, remember to be authentic and share your passion, interests, and hobbies, which are important as they make you what you are.
Tip: Don't forget to run your statement through a grammar check because if you don't check grammar, you will automatically end up in the rejected pile.
4. Share your extracurricular achievements
While thousands of students meet the academic criteria for Ivy League, only a few of them are also prominent in extracurricular activities. If you want your application to stand out and be different from the rest, you need to show your energy and passion for extracurricular activities.
Consider a well-thought activity that you have pursued throughout your high school, so it gives the admissions department the impression that you stick to what you love or are passionate about. This way, they will know that you suit their institution and deserve a place among the bright students.
5. Focus on your interview
Interviews are a great way for putting up yourself out there in front of interviewers. You get a chance to highlight your personality and skills, which weren't that visible in the application or personal statement.
Usually, the interview panel consists of alumni of the Ivy League who can ask questions about your passion, interests, hobbies, and why you are applying to the Ivy League. When giving an interview, always be polite and honest and don't try to make things up as it won't end well.
Make sure your dress for the interview is professional. If you ask us, then business casual is a standard dress code for interviews. Iron your clothes well, put on some perfume, style your hair, and enter the space politely but with confidence.
Also, avoid slang words, harsh language and do not give vague answers as it will cause you to land on the rejection pile.
Factors that are out of your control
Despite the tips that we have mentioned above, there will always be factors that will not be in your hands and will depend entirely upon the admissions team of the Ivy League.
Ivy League colleges usually prefer legacy, so if your older siblings or parents went to the same Ivy League, you have greater chances of acceptance. Moreover, international students from an Asian country might have a competitive advantage over a local from America.
Many Ivy League Universities prefer that their students belong to different backgrounds, cultures, and religions as it helps in exposure and enriches the students' experience when learning.
Closing Note
Each year hundreds of brilliant students from all over the world are accepted into Ivy League Universities. Who says that you can't accomplish what they have when you are an equally talented individual? While it is important to aim high and follow your dreams, keep in mind that Ivy League Schools are not for everyone. Set realistic goals for yourself for assignment help, try your best to achieve them, and find an institution that recognizes your potential and helps you fit in well. There are no magic tricks or hacks that will help you enter Ivy League Schools. All you need is a little hard work, dedication, and positivity throughout your admission journey.
We wish you the best of luck in all your future endeavors.