Top 3 Assignment Helping Tools that Help Students to Boost their Grades
Top 3 Assignment Helping Tools that Help Students to Boost their Grades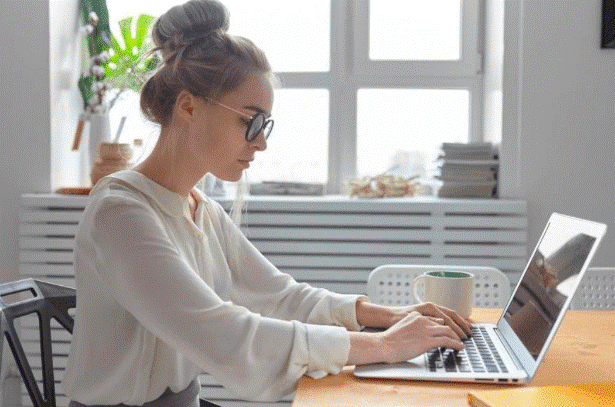 Education at higher levels demands a proper understanding of concepts and presentation skills from students.
An effective way to assess students regarding the interpretation of concepts is the submission of assignments.
Educators tend to analyze their ability to grasp concepts and research methodology with the help of assignments.
Moreover, valuable grade points are also linked with these assignments.
Therefore, students should give their 100% while articulating their assignments to secure good grades during a particular study level.
While it was quite an uphill task for students to come up with exceptional assignments back in the old days, it is not so challenging anymore, thanks to technological advancements.
Many valuable tools can help them craft excellent assignments and boost their grades.
Students should take the help of such tools and go all in to secure good grades with the help of properly prepared and submitted assignments.
In this writing, we will discuss a few beneficial tools for students that can come in handy when preparing exceptional academic assignments.
Read on to know more.
1. Plagiarism Checker by SmallSEOTools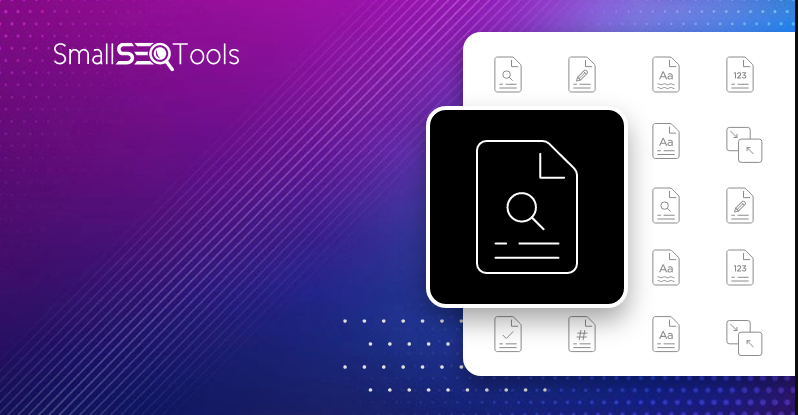 SmallSEOTools has emerged as an exceptional platform with plenty of valuable tools to offer lately.
With millions of monthly active users, it serves professionals, job applicants, designers, educators, and students.
People from all around the world visit the website to use various tools.
One of the famous tools offered by this website is its online plagiarism checker.
It is renowned amongst many users because of its accurate results and convenient interface.
Students often need help to ensure the uniqueness of assignments.
The issue of duplication in the content of the assignment occurs mostly because of limited research and a similar writing style to a writer or two with already published content.
However, there is no space for plagiarism in the academic landscape.
If students submit assignments with duplication exceeding the allowed limit, the consequences can be lower grade points and rustication.
The best way to avoid such situations is to stay vigilant regarding plagiarism in assignments.
Students can easily overcome this issue after identifying plagiarism.
They can check plagiarism in their assignments using a reliable plagiarism checker online like the one offered by SmallSEOTools.

Source by SmallSEOtools.com
Students can check plagiarism in the content of up to 1000 for free.
However, the content of assignments generally consists of a far larger word count. Therefore, signing up for a premium package of this efficient plagiarism checker won't cost you much.
A weekly premium plan allows you to check plagiarism in content of up to 15000 words or 50 plagiarism checks.
Moreover, there are many other suitable plans for students in the basic category of premium plans.
Features
The tool comes equipped with multiple features that make your plagiarism-checking activity easier.
A few features are listed below:
You can upload the file directly from your device's local and cloud storage platforms.
It provides a highlighted document view with ordered URLs to actual content sources.
The tool has access to billions of web pages and sources.
It offers an automatic rewriting feature to eradicate plagiarism from the content.
The tool supports multiple text document formats.
Allows you to provide the URL that you want excluded from the search for duplication.
Pros
Here are some pros of this tool that will help you understand why it is helpful for students in the task of preparing assignments and boosting their grades:
You can easily access the tool from any device as it is web-based.
The entire plagiarism check process is simple and quick.
This tool offers an optimum UX (User Experience), making it easy to use.
You can use it for free if you don't need to check plagiarism in content frequently.
It provides you with easy access to the matching sources for proper comparison.
Cons
With many pros, there are always some cons to look for. The same is the case with this tool as well. So here are some cons of this tool:
You get a minimal word count for plagiarism check while using the tool for free.
There are no user seats in the weekly and Basic I premium plans.
2. Citation Generator by CiteItIn
Academic writing requires citations to support the narrative you have built in your write-up, especially assignments.
You may need loads of sources to be included in your assignment; for some students, it can be a nightmare to include proper citations.
While students often note the references with all the required credentials easily, they need help to include a bibliography according to particular formats.
You must include citations according to the recommended format to make your helpful assignment, resulting in low grades for you.
The best way to avoid such a situation is to use a citation generator like by that can help you format and generate the proper bibliography according to frequently used formats.

Source by citationmachine.net
The tool discussed here can easily help you generate citations according to APA, MLA, and Chicago formats.
It will help you create citations from Journals, Books, Magazines, Websites, and even Videos.
All you need to do is provide the required credentials, and it will provide you with correctly formatted citations for easy inclusion in your assignments. You can use this tool for free.
Features
Here are some amazing features of this citation generator:
The tool supports APA, MLA, and Chicago citation formats.
Supports citations for journals, books, magazines, websites, and videos.
Offers an easy and convenient interface.
It helps you obtain the remaining information about the source.
Pros and Cons
Every tool has its pros and cons. We have also put together the pros and cons of citation generators by Cite It In. First, we will take a look at its pros:
Pros:
The tool is free to use.
You don't need to sign up to use this tool.
The process of generating citations with this tool is quick and hassle-free.
The tool also guides you about the usage of multiple citation formats.
There is no need to learn formatting rules when this tool is at your disposal.
Now that you know the pros of this tool, there are some cons you should be aware of:
Cons:
This tool only supports a limited number of citation formats.
It won't create the entire bibliography for you; you have to do it yourself.
3. Note Organizer by Evernote
When creating exceptional academic write-ups like assignments, relevant notes can come in handy.
However, carrying a pen and notebook with you is only sometimes possible. Ideas need to see the place or availability of required gear.
The best way to save the research notes and make them a part of your academic writing is to save them immediately for later use.
ABAQUS assignment help can be a helpful tool in this regard. It is an app that allows you to save and access notes from multiple devices.

Source by Evernote.com
This tool is available as an app for desktop and mobile devices. The best thing is once you sign up on Evernote, you can easily access all the notes you have saved from multiple devices.
However, that is only some of it is capable of; you can also schedule your activities and keep track of deadlines to protect yourself from procrastination and accomplish all the planned tasks well in time.
In addition, the powerful and flexible search feature on this app makes it possible to find the things you need easily and quickly.
You can use this tool for free or sign up for premium individual accounts.
If you want to sign up for a premium personal account of Evernote, it will cost you $8.99 or $6.67 per month on a monthly or yearly subscription, respectively with assignment help services.
Features
This amazing app is not just a notepad; it comes loaded with features that can help students greatly.

Here are some standout features of Evernote:
Allows you to keep track of tasks and change their status from to-do to done.
The app's home screen allows you to dive into everything necessary for the day.
Calendar allows you to schedule your task, and you can also link it with Google Calendar.
Cloud syncing ability always keeps you updated regardless of the device you use.
Flexible search capability makes it easy for you to search your notes.
You can easily take notes by scanning paper documents.
Pros and Cons
Like every other tool, there are some pros and cons of Evernote as well.
We will discuss its pros and cons here to keep you well aware of everything.
Pros are given below:
Pros:
It makes it easier for you to stay ahead of your working schedule.
It allows you to take valuable notes whenever, and wherever you want.
It makes it possible for you to remember everything.
With Evernote you can work anywhere.
Some cons are there as well:
Cons:
The free package allows you to sync your work on only 2 devices.
Not a web-based tool; you have to install it as an app on your device.
End Note!
Creating and submitting exceptional assignments takes work. It requires you to give your 100% and use everything that can help you secure good grades.
Technology can lend you a helping hand and make the process easier for you.
All you need to do is know the right tools for this purpose.
We have put together details about a few tools above. Hopefully, this information will help you a lot in generating well-crafted assignments.