How I successfully saved $3200 for my LV bag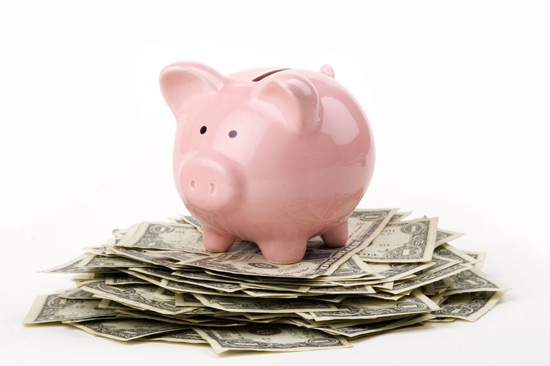 Today we bring you an experience shared by one of our very loyal customer of 1.5 years. Here is  her story :
This academic year I managed to save $3200 all courtesy of the website www.assignmenthelp.net
No I didn't earn it from them, I'm just a college student. I don't work for them. In fact I don't work anywhere. College studies hardly leave me any time to do anything else. But this year assignmenthelp.net helped me in saving over $3200.
For me $3200 is quite a lot of money. I don't know yet what am I gonna do with my savings. I have my eyes on a luxury handbag from Louis Vuitton, or Gucci that I might splurge this money on. Anyways if you hang in here with me I ll soon reveal to you how assignmenthelp.net helped me in saving $3200
I study in a prestigious college of New York City in USA in a very prestigious social science course. I was admitted on the basis of a brilliant SAT score including a subject score. While the first year of my college was wonderful and comfortable, the burden of studies and coursework only kept mounting. In second semester I was studying and doing my homework, assignments, projects, spending hours writing computer codes and various other course works which absorbed me for close to 16 hours a day in addition to attending college classes. I was really caught up with time. I barely slept through night and kept surviving on endless pots of coffee. I literally slept in my library in a sleeping bag. At times I wouldn't return to my hostel room for 2-3 days. I wasn't bothered too much till I kept getting a high grade in all of my courses. Things started going downhill when I had become an insomniac.
As a result my class attention was suffering. I could no longer keep myself awake during lectures and classes. My attention span in college was dwindling. While completing my previous course work I was unable to keep up with my classes which was spiraling into a larger and larger pile of work each and every day. Both my health and academic performance were suffering tremendously. As a result my mental health was also taking a toll. I took my mid semester exams and did pretty bad on them, barely managing a C grade. Soon I had lost my confidence in studies and was questioning my abilities to even complete my college degree. I knew I needed some help. Some immediate professional help was required as things were slipping out of my hands. As I went back home for holidays my family was shocked to see my health condition. It looked like I was suffering from some fatal disease. While I told them of the horrible phase I was going through, my cousin Henry recounted the tale of his friend who was also getting crushed by the process of juggling between his graduate school applications and college examinations. My cousin Henry told me how his friend then sought professional help. That was what I needed too. Professional help. There was no way I could go any forward with my career without professional help.
Anyways I took some hope and asked my cousin to take feedback from his friend. Next day Henry took all the information from his friend. His friend, upon recommendation of a education guidance counselor, had taken the help of an online education provider website by the name of assignmenthelp.net
At first I was skeptical. I didn't know whether to trust these guys. Or how reliable they would be. Or in fact how affordable would they be. But I had no choice besides this. I pulled out a very basic level assignment from my course and decided to give this service a try. Next day I logged on to this website, registered myself, and uploaded my assignment. Few minutes later I was requested by the site admin to come on live chat to discuss my work. I followed the link. The link landed me on a live chat forum with a guy named peter. Anyways I explained to Peter my requirements. A basic economics 101 assignment with 5 long questions to be answered within 48 hours. Peter assured me he would get that done and email me the solution. I was asked to pay $57 for this work, which I think was towards an affordable end. I used pay pal services to make secure payment. A money back guarantee was available incase I didn't receive what I wanted. Anyways I ordered this assignment from the point of view of examining these guys' work quality and content quality and to make sure they have capable tutors who do plagiarism free work. So I decided to pay the money and wait for 48 hours.
By the next day evening, which was less than 36 hours. I had a solution file in email from these guys. Now it's pretty cool I know but then it was an Econ 101 so I was ok with it. Next I downloaded my assignment solution. Woah! That was a huge file. The answers their tutor had written were really really detailed. They were supplemented with neat labelled diagrams. All the text was properly referenced. Each and every question was answered. The answers were detailed but precise. All of them were correct and followed the reputed text. It looked like some professor had made those answers. They were all perfect. Detailed, well thought, nicely written logically sound answers to five questions. This was the best $57 I had ever spent in my life. I knew search was over. I knew at that very instant I had found the best professional help online for assignment, homework and college work. I knew these guys will put an end to all my miseries, hardships and the endless juggling. 
Joyous and elated I sent them one more assignment. This time tougher, reputed graduate textbook problems and analytical questions which I needed within 48 hours again. I paid $110 this time for close to 10 large questions with lots of sub parts. This time again I had the solution email on time. Same experience. The entire problem set was solved. Each and every question was explained in a detailed and logical manner. All proofs and solutions were correct and step wise written in a lucid manner. All solutions were correct. All answers were 100% correct.
From the first time I went to this website, it's been 1.5 years now. I am a true and loyal customer of this website. I have tried their online tutoring, homework help, assignment help, test preparation service, essay writing service and special subject specific seminars that they hold from time to time. Every time the result is fabulous and the solutions are beautifully crafted. They are perfect, stepwise, precise, detailed, all written like a work of a scholar. Each and ever concept is explained in a crystal clear manner. This site has has me hooked. I download reputed study material and course notes from assignmenthelp.net
I take tutoring for all my courses from these guys. In addition to covering my class material the tutors at assignmenthelp.net also provide me loads of extra information, problem sets and examples and applications which have strengthened my course foundations. I am back on track scoring my A grades, acing each and every course. The best part is I have the freedom to schedule my assignment solutions and tutorings to my convenience. All this and much more takes up only 8 hours of my day. The reduced time is because I don't need to waste my time collecting resources and organizing them from thousands of different courses. I don't have to waste time googling relevant study materials and model solutions. All of this I have it ready in my mailbox as soon as I come toy hostel room. I can just straight away get down to my work. I no longer have to put endless hours in understanding difficult topics. My tutor at assignmenthelp.net provides me with the most detailed notes and study material to make me understand all the tough tasks so easily within minutes. I think as long as I ll continue my studies, perhaps for 5-7 years more till I get a fancy PhD degree I ll be using assignmenthelp.net
Wait a minute, now to the point where I saved $3200. So my friend had suggested that to overcome all the stress and insomnia I should maybe see a psychiatrist. She suggested me a reputed New York psychiatrist. I called up their office and the lady on phone told me to come down and get my self analyzed from this doctor. Only I didn't realise that his fees was $250 per hour (I assume that would be 45 minutes for a psychiatrist).
So if you do the math and if I had to visit this doctor for atleast let's say even 4 months, minimum once a week then that would have meant 16 visits. And each visit would have costed $250. So that would mean I would have spent $4000 on this treatment alone. And on top of that waste one hour of my day and then again come back to juggling all the work. Now I pay a median $100 for my tasks on assignmenthelp.net and I order them at a frequency of around once every fortnight. That means in four months I have ordered them 8 times, this spending only $800. Now simple arithmetic will tell you my monetary saving is $3200 every four months. On top of that I have found plenty of time for myself, my grades have improved, I'm relaxed, calm, and get enough sleep. All this and no treatment, no medicine nothing.  This is the best ever discounted offer I have received in my life.
THANK YOU VERY MUCH ASSIGNMENTHELP.NET