The Value of Minerals in the Asteroid Belt is nearly $100 Billion per Person.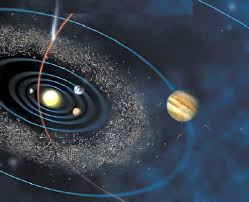 According to NASA estimates the asteroids in the asteroid belt contain a mineral wealth that might be over $100 billion per every person alive on this Earth.  BY simple calculation it means there are $600,000,000,000,000,000,000 worth of minerals in the belt.
As per John S. Lewis, author of Mining the Sky, each asteroid would contain 30 million tons of nickel, 1.5 million tons of metal cobalt and 7,500 tons of platinum. The worth of this much platinum alone would be above $150 billion.
this means there is a lot of wealth out there, floating in space :-p