#AHNHolidayContest 2014 Results
Keeping with the spirit of Holiday Season, assignmenthelp.net  organised #AHNHolidayContest, a Holiday Season Photo Contest. Contestants from all over the world shared with us beautiful and warm Holiday Season photographs of their Christmas lights, Christmas decorations, Christmas trees and their wonderful pets all decked up in Holiday cheers. We are thankful for all the lovely contestants for sharing their Holiday joys with us with these amazing Holiday Photo entries. A special thanks and mention is also due to all the Furry pals that were featured on those photographs and did a lovely job at portraying the spirit of Holiday Season.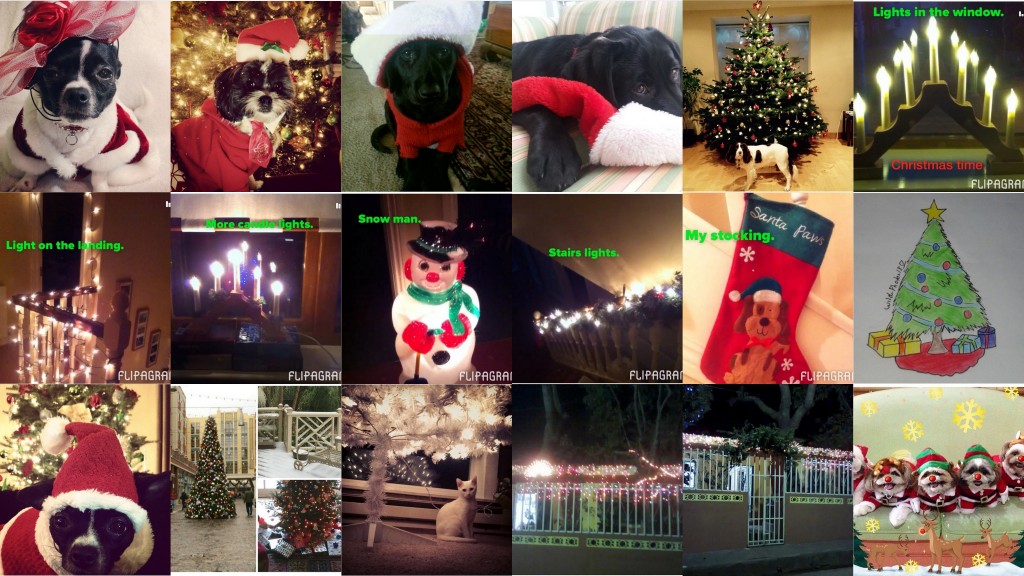 Contestant Ben shared his Xmas Spirit with a beautifully decorated Christmas tree and loads of Christmas gifts as well as his snow covered porch. Sam is a cute English Springer Spaniel who swarmed our Instagram with his own in-front-of-a-huge-Christmas-tree pose as well as showed us the the Christmas decorations and Christmas lights done by his humans, with his cute little snow man and stockings for Santa Paws.  Kayla Stratton sent a lovely picture of her all white kitty, under their all white tree. When its time for Holidays how does one misses on lovely Labs eagerly awaiting Santa Claus and Contestant Lauren Martin shared that with us. Lauren sent awesome photos of her Black Labs with cold noses, warm hearts and a cute red Holiday sweaters and Santa caps. PrincessMinnie looked like  a complete Bling Diva with her classy holiday sweater dresses, embellished hats  and headpieces and posing in front of a royally decorated Christmas tree. Contestant  Julio Zotelo tweeted us his lovely Christmas decorations and we had to agree they looked really nice. We also received a lovely Christmas drawing from Wild.Photos18 . Abucu family sent their Christmas photos dressed as Santa Abucu and it was oozing with cuteness.
We loved each and every entry that we received and were also overwhelmed by all of your response! Thanks a lot everybody for participating and sharing with us these beautiful Christmas and Holiday moments and inspiring us with so much warmth.
The Best Entry chosen by our Editors and Blogging team was: Sam The Springer for his majestic pose in front of Christmas tree ! Congratulations as they will receive a $100 iTunes gift card from our website Assignmenthelp.net . Also we have two runners up : Ben for his Xmas Spirit and Kayla Stratton for her White Christmas ! Congratulations to these guys as they will also be getting a last minute reward of a $10 each iTunes Gift card from us.
Also all our Furry contestants will receive a token of love from our website.
All the contestants and pet parents are therefore requested to drop us their contact details (Full name, Home address, Phone number, email address) on prmanager@augmentsys.com and keep checking your mailboxes for the awards and pet goodies. Stay tuned on our offers page to receive exciting Christmas offers, deals, discounts, goodies and contests.
Happy Holidays everyone !