How college students study Economics?
The academic subject, Economics is the study of how individuals and societies choose to employ those resources: what goods and services will be produced (where you first study the needs of people), how they will be produced, and how they will be marketed and distributed among the members of the society, town, city, state, country, or the world.
We can also define Economics is the field of social science where we deal with the production, distribution, consumption of goods, and support services. These important concepts are totally based on economics models and theories. In order to understand family, society, law, politics, religion and social institutions, the interaction of people from different geographical areas, how and why they take decisions and how they value their available resources (money, time, and energy etc..).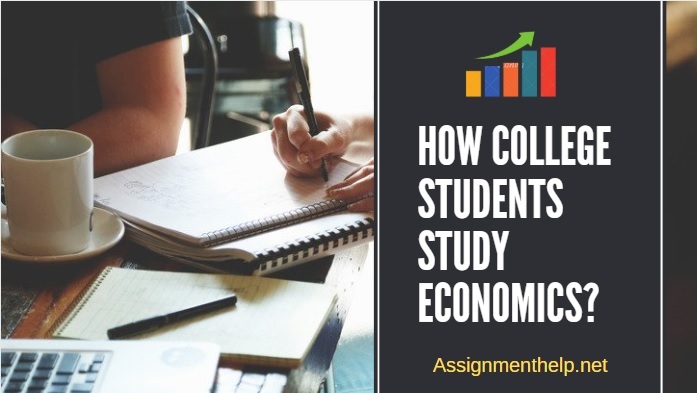 The study of economics and related subjects gives you the skills to take correct decisions using a standard framework that can be applied to many situations. You will learn to think logically and analytically, to be able to understand an economy of people and country as well, to take a final conclusion, you have deep knowledge about economics theories.
The online tutoring web portal www.assignmenthelp.net is a leading online educational service provider for USA, UK, Australian, UAE and Canadian students. We offers all kinds of economics tutorials and help in assignment based problems. Our Economics Assignment Help services for the Australian students cover all chapters of economics studies in school and college.
In economics study, we deal with how the forces of supply and demand allocate scarce resources. Economics is mainly divided into macroeconomics and microeconomics.
Macroeconomics

studies a nation or the world's economy as a whole, using available data about inflation, unemployment, industrial production and the role of government to understand the past and predict growth for the future.

Microeconomics

studies the behavior of specific sectors of the economy, such as companies, industries, or households and also examines the behavior of firms, consumers and the role of government policy.
The study of economics helped students to understanding of the effects of financial actions and reactions by individuals and institutions. This understanding allows the projection of future economic conditions based on current indications and various affecting factors in the ongoing markets.
The economics is an academic discipline, where you are able to specialize in areas of your own passion or interest, including environmental economics, international studies and accounting. By studying economics you can take your interest further and make a real difference in your family as well as the society.
The expert team of highly qualified economics tutors ready to help you through Economics Assignment Help services, 24 hours a day, seven days a week. So hurry up and take advantage of assignment help services!!
Please do not hesitate to contact us with any questions, problems or comments you may have. You can contact us via e-mail (support@assignmenthelp.net), phone or chat; just choose the most convenient method for you.