Guide to writing an essay for the students
An Essay is a short composition that explains a subject. An essay portrays the imagination of the author blended with the facts. This art of essay writing is a form of expression what the author feels about a particular topic.
Essay writing needs certain skills and certain methods to be undertaken in order to bring out the correct essence. One needs to know the correct tips and tricks to write a good essay. The most important part in an essay is the opening sentence as it binds the reader to the topic and also presents the gist of it. Also it depends on the introductory sentence whether the reader reads the essay or not.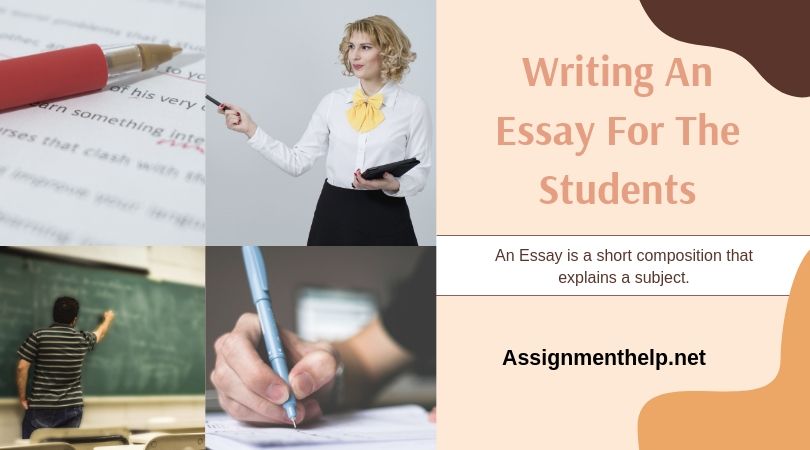 The essay should contain strong subject matter to support and the topic and the last should be a summary paragraph to support the conclusion.
Essay writing can be done proficiently if all the advices are followed in a proper way. We at Assignmenthelp.net teach students the art of good essay writing. We provide the help according to the requirements of the students. If student wants to go through certain sample essays, we provide them with sample essays.
We also provide short tips and tricks for essay writing. If there is someone who wants to learn essay writing from scratch, then they can learn essay writing from our online tutors. We also provide help with the topics and make the students practice so that they would be able to attempt writing essays.
We at www.assignmenthelp.net give the students essay writing help on various topics. Here is the list of most common types of essays that can help students on their paper writing activities:
Persuasive or Argumentative essay
Comparison essay
Descriptive essay
Evaluation essay
Narrative essay
There are many more types of an essay as follows: —
Custom essay
Critical essay
Cause and effect essay
Thesis essay
The purpose of these types of essay writing is to form judgment on certain ideas, places, services, etc. basing on fact and clear-cut criteria.
Students just post a query regarding essay writing; we are always ready to help you instantly. If you have any problem in essay writing, you can Contact Us.