How to choose a good online tutoring service provider?
Online tutoring is a new way for a student to receive assignment/homework help, either scheduled or on-demand. Online tutoring has been gaining popularity over the past couple of years due to the ease of being able to connect to a tutor at moment's notice when help is required. This is especially effective when a student is studying for a test that is scheduled for the next day at school/college and is stumped on a particular problem.
Tutoring sessions are done through a proprietary application where a student and tutor can communicate each other. Common tools or applications for online tutoring are: live chat, whiteboard, web conferencing, e-mail and teleconferencing.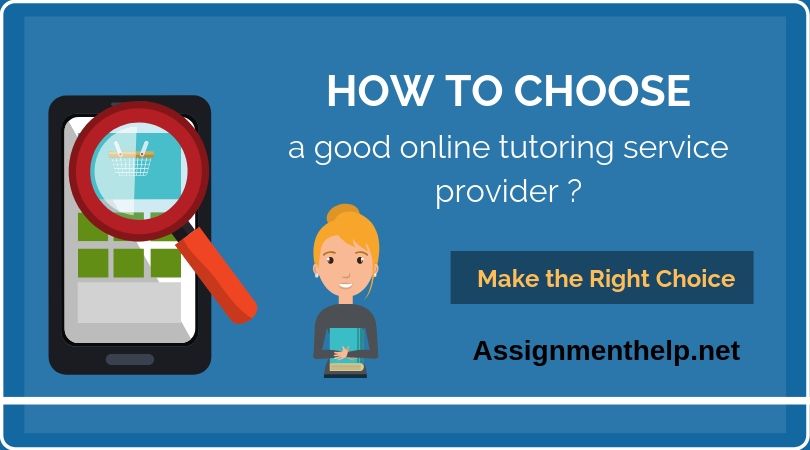 When students or parents start their search for the best online tutoring source, they become confused seeing so many options. So, it becomes so necessary to know some basic steps for choosing the best online tutoring source to get the expected results. You might know some tactics, but wouldn't you like to know more?
Yes we are ready to provide some basic tips to select the best Online Educational Services source within your budget.
1. Do your research first:
Most tutoring service provider has attractive web sites that too with impressive search engine rank. You should try to judge the standard of data of enrolled tutors. The company should be able to provide tutoring facility in all the subjects of interest.
2. Needs of your child/student should be considered:
Every child needs specific strategies to learn fast. So, it is must to identify the specific interest of your child in learning practices like writing, hearing, viewing, group activities or creativity etc.
3. Fix your objective in advance:
Prior to start the selection procedure of tutoring service, it is must to define your own objective/goal or purpose like assignment help, homework help, math help, test preparation, competition preparation and improvement of various learning skills etc.
4. Good knowledge about internet, software and language:
Sometimes, children don't get sufficient time to complete their daily assignment because of sparing major part of study time for tutoring session. Your child should feel comfortable with the software and language to be used. Before hiring tutoring service for your child/student, check the suitability of time and place. The best way to deal with important aspect is the trial sessions, which are generally provided free of cost by the most tutoring companies.
5. Look for provided credentials:
On the websites of most tutoring companies you find testimonials and other credentials. Go through that information seriously and try to find out some relevant information. Don't hesitate to confirm the provided facts.
6. Decide yourself:
As every child has different tendency and learning capabilities, so one teaching practice or the tutor judged as the best for one student may not be good for another. So, don't follow blindly the recommendations of your relatives or friends. Fix up your own parameters and evaluate the short-listed tutoring agencies.
Assignmenthelp.net is the leading provider of online tutoring and assignment help services and is fully staffed by experienced, trained and monitored tutors.
Please ……Go to www.assignmenthelp.net to sense some-more about online credentials as well as watch the free tutorials note inside of the website.