A Quick Guide on How to Write a Book Review
Books come out to be our true soul mates in our lives. Neither they cheat nor do they betray. They take you to anywhere, anytime. To an entirely different era of the past when you flip through the pages of history, to the praises for discoveries by scientists, or make you live a day with the famous people in the world through their biographies. Though it seems just like reading the words written on a page, but reading a book appears as a journey into any place of any times. The true beauty of books lies in that they express the deepest feelings, secrets, facts and beliefs of people in the most natural way, without being modified or exaggerated. You feel what a character feels; you think the way a person thinks.
And when you are done with the entire book, there are surely a lot of things going on in your mind about it.
Is it worth to read? Why did the main character do that? Could there be a better end to the story? Is the writer just writing boring things or is a fine storyteller? Are the facts mentioned in this book really real?
And there comes so much more after reading an entire book. You can't wait to share your ideas or feedback about the book with your friends! Whether it is fiction, science, history, philosophy, people usually share their ideas about the book they read. And that is what is called a book review.
That seems quite easy to express, right?
And it is! Book reviews are always an interesting thing to write for any person, as your perception about the book, the story, the characters is what matters the most. It is your feedback that the people will refer later before reading a particular book. Your opinion will surely matter a lot for other people, so that they get a brief about how the book really is. Is it an exciting one or just a never ending looking collection of chapters together? So, if your words have so much power and influence in a book review, then why not write it in the best way possible!
To polish your skills at giving the best book review about a book you have read, here are some simple suggestions to follow.
Before beginning to write your review, consider these points well to frame your ideas, which will give you a fair idea of what to write.
Read the book well first and take notes
That's the very first thing to do! Do not just skip pages in the middle to finish the book quickly and plan to write a review about it. You would be misguiding the readers otherwise. Read the book properly. And when you are about to finally begin with your work, make some notes for yourself about key points such as the overall plot of the story, the characters, the flow of the book, the research conducted to write the book etc. such things are important to be mentioned in your review, so make sure you do not miss out on them.
Try figuring out the major theme of the book
Is the book the one to guide you in life during your tough times? Or one which shares facts from history, which were unheard before? Perhaps, it could be a nerve wrecking thriller too which tells a spine-chilling event.
Figure out the main themes/teaching of the book, which serves as the key reason as to why the book would have been written. This is one of the first things anyone would want to know about the book, i.e. the purpose of the book. And that is what you have to explain in the first few lines itself.
Need quick summaries of books, e-books, novels, fictions, biographies or technical compilations? Order Online academic writing help and get help with summary and proofreading for your academic essay!
Consider the author's style of writing and talk about it
Every writer has his own way to narrate a story. Each takes the story at a different pace and has various kinds of perspective for situations. So, it is also important to take a note of the writing style of the author too. Genre is a category of writing and style is the way of expressing the thought or idea. So make sure you emphasis on both of them.
For example, Agatha Christie is synonymous with mystery genre writings.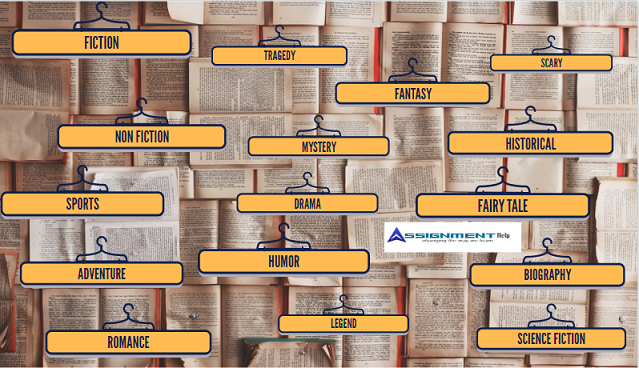 Evaluate the areas of highest or lowest interest while reading the book
All plot happenings or facts will not tempt you at equal levels throughout the book. There will certainly be highs and lows through the course of your reading. Think about them once you finish the book. Were the parts where sorrow was expressed been focused upon too much? Or does it have some facts which have not been explained much, leaving doubts in your mind?
Linguistic skills presented in the book matter too
A book may be written in any language, but there is surely a way of using words, phrases and sentences. Is it boring? Is it too difficult to understand? Or used words that went straight above your heads? Such things are also an important feature to take care of, which should be mentioned in the book review.
Unique features about the book
Though the genres of books are romance, thriller, mystery, horror, science, philosophy, politics, fitness etc, yet each book has its own essence. The content, setting, characters, linguistic skills, references, historical relevance, examples etc mentioned in the book make each book different from the other one. Summing all them up and writing a brief about the unique features of the book is very necessary. For instance, there are thousands of books on love stories, but what makes Pride and Prejudice different from them? That is what you have to highlight in your own way.
Need help with proofreading? Looking for experts to comment on your essay's rough draft to help you ace your school/college essay? Order online academic essay writing help now!
And when you been through with your through process and have considered these essential points, the next part is how to write the book review. It is not just a random paragraph that you scribble down anything of your own wish. One should carefully write a review as it acts as a reference for other people later. Here are some ideas which will help you write your review in a way that will give the readers a good insight into the book before reading it.
Begin with a catchy title
Same as the newspaper articles headings which grab your attention and urge you to read further. Give your review a title that engages the readers and pushes them forward to read further. Putting up a question, a popular phrase from the book or the purpose of the book can be good options to consider for this.
Introduction should include what the book is about
A couple of sentences describing the book in an overall manner give an idea to the readers about the purpose of the book. But make sure that you do not disclose the plot or the turning points of the tale too, or else it will be as if the magician disclosed his secret behind his tricks! Introduce the main characters of the book or if it is science book or a philosophy one, describe the quest for which the book it written. If the book is a part of a series, then it is required to describe what is has different from the previous ones. Or if your book is a travel to a historic era, make sure you tell which period is it.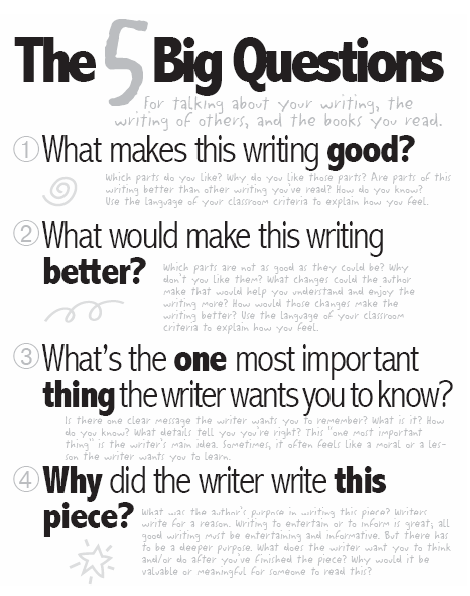 A summary is essential
Have a summary to summarize the entire book in a few lines. The characters, concept, basic plot, idea etc should be all conveyed well for the readers to get a clear idea about the book. But that does not mean that the summary stretches out to 4 pages long. Make sure to keep it short, crisp and informative.
Looking for help to write annotated bibliography? Order academic writing help and get writing assistance from 1000s of qualified essay writing experts for all grades, all courses!
Add your personal likes
Since you are writing the review, it is important to tell parts of the book which you personally like. This creates an interest for the people to look forward to read the book. You can make a point about few of the below given features which you might like:-
Your favorite character, and what is it that made it your favorite?
How is the grip of the entire book? Does it urge you to keep reading on and on or just a plain numb way of telling a story?
Which part of the book is your favorite and why?
Which are the best dialogues, facts or phrases used in the book that melt your heart away?
Suggest improvements if required
There may be parts in the book which need to be polished and improved further, such as the narration style, the language, the plot etc. but remember that you do not criticize the book in a negative way. Doing so can offend the author or the ones who like the book, which may lead to further issues fizzing up. Instead, work ahead in a positive manner by giving suggestions. Few examples are given below, which will give an idea for suggesting improvements:-
The plot can be improved further by adding more suspense and…
Though the lead character shows his aggression well, but it could be made even better by …
The book could have been reduced to a lot lesser pages by omitting various parts in the story such as…
If you write in this manner, you are surely telling the areas where the book has gone weak but without hurting anyone's sentiments. Rather you are giving suggestions to improve as a well-wisher.
End with a conclusion
A concluding paragraph, summarizing your feedback is required to be written in the end. Discuss about the strengths and weaknesses, the scope of popularity amongst the public, the age group that is likely to read the book and so on. But it is not required to repeat previously mentioned points, or to introduce new ones in your conclusion.
Go for a final reading of your book review before putting it up in public. Look for any errors and correct them, before someone else points them out. And there, you are done with the book review! Beginning may be hard to write, but anything can be mastered with practice, and so is the art of writing. Book reviews are fun to write, as you share your thoughts about someone else's piece of work. So read more, learn more and review more for other people!
Need help with writing your book review? Get instant online book review writing help from Assignmenthelp's qualified writing experts. At assignmenthelpnet, our essay writing assistants can guide you in the art of writing best book review.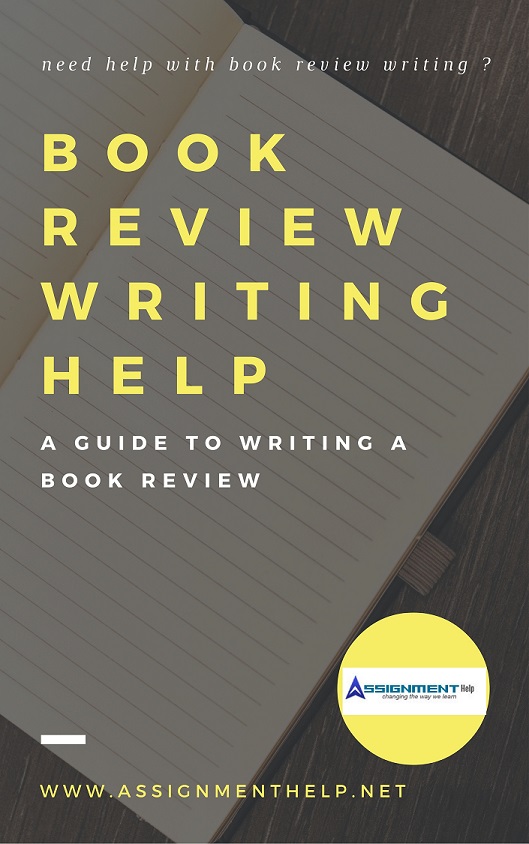 Learn best tips and tricks of book review writing from our online writing experts. Assignmenthelp's experts are available to review your drafts and work on improving them with you to help you with organizing your thoughts and information for book review, summarizing literature, novels, fictions, biographies, technical books, non-fictions to help you complete your book review writing on time.
With Assignmenthelpnet's book review writing help service you can hire online essay writing assistants to proofread your final book review, guiding you with annotated bibliography and literature review as well as providing genuine feedback on your book review samples.
Order Book Review Writing Help and Master the art of writing best academic book reviews online from the comfort of your own home.