Negotiation Assignment Help
Negotiation
An organization cannot operate effectively unless it has a stable and harmonious relationship with its employees. Conflict and dissatisfaction will lead to high staff turnover, poor attendance, lack of involvement and other indicators of poor performance. Here, we will be discussing at the employment relationship from a number of viewpoints.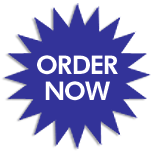 Firstly from a workplace negotiating viewpoint. Here, the relationship is determined by an agreement on terms and conditions reached through a formal process of negotiations by representatives of both management and the workforce.
Secondly, from an involvement and participation viewpoint. This takes care of how the relationship is affected by the influence of the 'employee voice'.
---
Negotiation Assignment Help By Online Tutoring and Guided Sessions from AssignmentHelp.Net
---
Finally, from a legal and procedural viewpoint specifically related to grievance, discipline, dismissal and redundancy, where an examination will be made of the approaches to individual sources of conflict.
Email Based Assignment Help in Human Resource Management - Negotiation
Following are some of the topics in Human Resource Management - Negotiation in which we provide help: