Business Development Assignment Help
Business Assignment Help:
Business development is a combination of strategic analysis, marketing and sales. Business development professionals can be involved in everything from the development of their employer's products and services, to the creation of marketing strategies, to the generation of sales leads, to negotiating and closing deals.
In the field of Commerce, the specialist area of Business Development comprises a number of techniques and responsibilities which aim at gaining new customers and at penetrating existing markets. Techniques used include: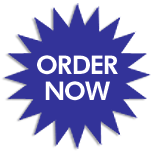 Assessment of marketing opportunities and target markets
Intelligence gathering on customers and competitors
Generating leads for possible sales
Advising on, drafting and enforcing sales policies and processes
Follow-up sales activity
Formal proposal or presentation management and writing
Pitch and presentation rehearsals
Business model design

Business Development Assignment Help By Online Tutoring and Guided Sessions at AssignmentHelp.Net
Business Development
involves evaluating a business and then realizing its full potential, using such tools as:
Marketing
Information management (sometimes conflated with knowledge management)
Customer service
Whether they are simple problems, Complex case studies, Report writing or Dissertation involving multiple disciplines and concepts, our qualified experts make it easy for you. Our homework help has helped many students pursuing education through regular and online universities, institutes or online MBA Programs. We also provide help in an academic project related works.
Business Development Assignment Questions
To submit assignment click here
Important topics in Business Development
Business Portfolio analysis
Marketing Intelligence
Dealing of strategic Uncertainty
Business Information