How to Celebrate New Year Safely At Home During Covid-19?
Celebrate New Year Safely during Covid-19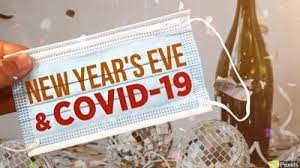 Finally, 2020 is drawing to a close. The New Year's Eve celebration has gained quite a reputation over the years. Massive parties are being held, long lines form outside bars, and there are crowds everywhere, eager to see the passage of time. It's not necessary to give in to all the hype just because New Year's is generally considered a big night out. Many times, staying in on New Year's Eve is more fun than going out. New Year's Day can be filled with many fun activities at home, like trying new recipes or playing games with friends. Moreover, you won't have to spend a fortune on drinks, worry about keeping track of your friends in a crowd, or worry about trying to get an overpriced Uber after the Times Square ball drops. It doesn't matter if you're celebrating alone, with friends, or with your partner, there are plenty of ways to make this midnight countdown one to remember!
Even though we spent the majority of this year in quarantine due to Covid-19, we were able to adapt to this sudden change of lifestyle. Each month brought new surprises, making the entire year feel like a rollercoaster. Despite some of them being helpful, others disrupted our normal lives. As a result, the beginning of a new year now feels more like a sigh of relief than anything else.
Because of this, people are looking forward to celebrating the end of one year and the beginning of another. In spite of the fact that the New Year's Eve celebrations cannot be as crowded as previous years, people are already considering how to welcome the New Year. If your plans for New Year's Eve haven't been finalized yet, here are some very important tips you should keep in mind as you celebrate during the current Covid-19 pandemic.
Make sure to Avoid Crowds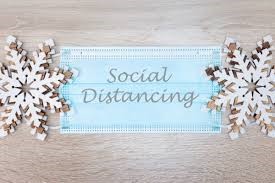 Physical distancing (instead of social distancing) is being used to reinforce the need for people to keep 6 feet away from each other and wear face masks as communities reopen. A closer look at the definition of physical distancing below reveals that historically social distancing was also synonymous with physical distance. Social distancing, on the other hand, is different from physical distancing. It's probably the most obvious tip out of all of them. In spite of this, it is still necessary to mention because many people ignore social distancing guidelines. Party participants and organizers alike should avoid large crowds when planning or attending a party. Whether you are planning an indoor or outdoor celebration, ensuring that the number of attendees is limited is the best plan for any New Year's Eve event.
Is it OK to Spend New Year's Eve at Home?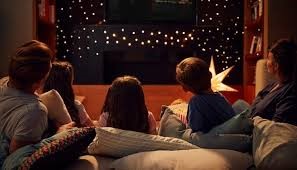 Staying at home on New Year's Eve is perfectly acceptable, and it may even relieve some of your holiday stress. Keeping New Year's simple and remaining at home is a responsible choice, especially with COVID-19 still affecting people all over the world.
Having A Good Time at Home
At home, New Year's Eve may be a lot of fun. Come up with some creative New Year's Eve party ideas with your friends to make your day and evening more special. During the crisis, only partying with those you live with is the safest option.
Make a Plan With Your Family and Friends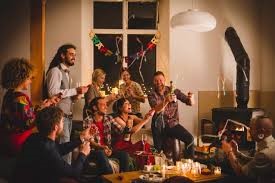 Make sure everyone knows how to contact each other and that you have a mutually agreed-upon plan.
Because New Year's Eve may be a hectic holiday with many events happening at the same time, make sure to keep track of each other to ensure that everyone gets home safely.
New Year's Eve is a time when many members of the same family split up and attend various events.
Make a Safe Party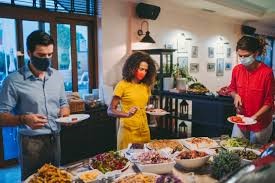 If you've decided to throw a party, here's what you should do:
Set up hand sanitizer stations throughout the venue.
Ensure that hand soap is available in all bathrooms.
Consider cleaning the bathrooms several times throughout the evening to reduce the possibility of COVID-19 spread.
Food safety should be practiced, and sharing dishes or buffets should be avoided.
Consider separately portioned snacks or meals instead of using shared serving utensils.
Keep extra masks on hand and make it clear to guests that they must be worn unless they are eating or drinking.
Set up tables or eating places at least six feet apart from other guests, and encourages only those from the same family to eat at the same table.
Outdoor activities have been shown to be safer than indoor events, so plan an outdoor celebration if at all possible.
Check Your Own Health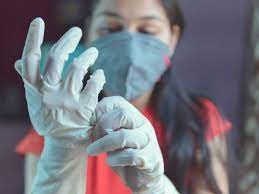 Before going to a party, it is essential to check in with yourself to see whether you have any symptoms of disease, particularly COVID-19.
It is your responsibility to avoid going to a party, even if you want to if you are sick. Remember that COVID-19 affects people differently, and what is moderate to you may be deadly to someone else.
Carry your mask and sanitizer
Wear your mask properly, wash your hands as often as possible for at least 20 seconds, and have a tiny sanitizer with you in case there isn't hand soap accessible, whether you're having guests over at your house, meeting others out, or going to someone else's home or yard.If your mask is washable, you should try cleaning it when you arrive home.
Challenge your friends to a Game Night
Even if you aren't going out this time, you don't have to be alone. Have a board or card game tournament all night with your friends or family. You can play endless rounds of carom, Uno, or even poker (which I played with my friends 2-3 years ago with matchsticks as chips). It's a good idea to switch between games every hour so you don't get too engrossed and lose track of time.
Mimicry Challenge:- No one knows us as well as our friends. Challenge them to do impressions of each other, and the one who does it best wins. It will be fun to see how well your friends understand your habits.
Eating A Sour Lemon Without Any Expressions Challenge:- Make your friends eat a sour lemon without making any expressions or cringing. See who can do it without flinching.
TRUTH & DARE GAMES:– This is the mother of all challenge games! As a platform for tackling the most difficult challenges and revealing the darkest secrets, it still rocks.
Fire up the grill
My personal favourite is to set up a portable barbeque on your terrace or courtyard (if your house has one). A variety of barbeques can be found online at various prices. Get a fireplace along with good-quality coal, and set it up in the open. You can use chicken legs, breasts, lamb, or pork. Vegetarians can grill paneer, capsicums, onions, tomatoes, and potatoes.
Make your heart sing with Karaoke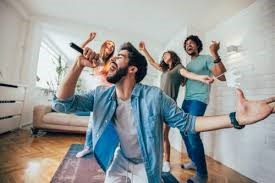 The best way to celebrate the New Year is with karaoke with your friends and family. To do this, you only need a record player that works. It would be fun to sing aloud your favourite songs, even in weird voices. You could even stage mock Indian Idol auditions or concerts, with three of you acting as judges and making jokes about the contestants' performances.
Wear your finest dress and dance the night away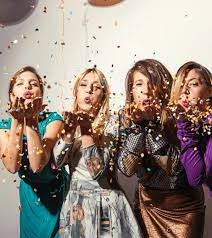 Dance sessions can be held at your house. To make the lights mimic disco lights, you could cover them with strong multi-colour cellophane. Get some drinks, turn on your favourite music, dress up in your best clothes, and start the party! Make sure you record the crazy night you had with your gang because you will want to look back on it later. This will help you stay awake until the countdown, after which you will yell "Happy New Year" as loud as you can.
A Photo Session with Quirky Props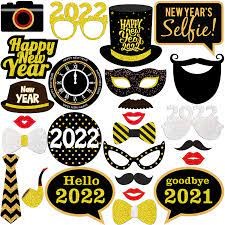 It's fun to take photos, who doesn't? If you're an Instagram addict, you have to have a photo session this New Year's Eve. Props with New Year themes are in vogue right now, making them easy to find in stores and online. They could even be customized with resolutions you are thinking of taking, things that are going to happen to you or whatever else you desire. Making funny or well-thought-out poses and clicking amazing photos will make 2022 New Year's Eve a memorable one.
Enjoy a marathon of your favourite shows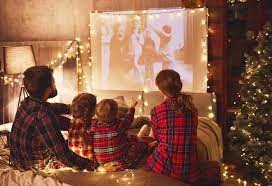 The only thing better than binge-watching your favourite movies or TV shows with your loved ones is snuggling up in a warm blanket. Popcorn, drinks, and a large TV with a good sound system and dim lights are all you need. Watch Christmas movies and TV shows, for example, or watch the sequels to Home Alone or all of F.R.I.E.N.D.S.
Get Countdown Bags with Amazing Goodies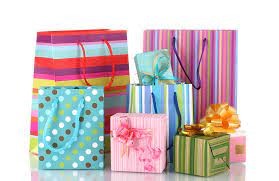 It's a really good one. Make a bag full of goodies, such as candies or gifts, and mark it with hours; maybe just write them down or draw a clock. As soon as the hour clock strikes each hour, you can open the one marked for it. In particular, this is perfect for New Year's Eve celebrations or a slumber party.
Plan a Treasure Hunt for the Little Ones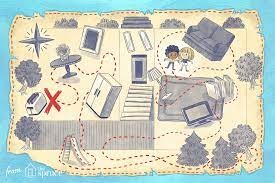 Having kids? After that, you need to have a treasure hunt because they will love it. Hide their favourite things around the house, leave interesting (or confusing) clues for them to find, and let them go searching for them. You can do this to engage the kids, while you adults have your own party with drinks and lots of arguing.
Plan ahead for the New Year by making resolutions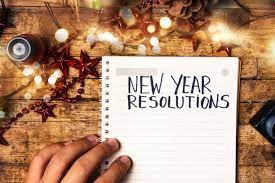 Without New Year's Resolutions, how do you ring in the New Year? Make interesting and meaningful ones with your family and friends. You could get a billboard to write them down, or you could record them on a camcorder, so you'll remember them later. Next year, you will be able to look back and see how far you've come in fulfilling your promises to yourself.
What Do You Do to Get Ready for New Year's Eve?
The first step in getting ready for New Year's Eve is to figure out how you want to celebrate. It's important to remember that whether you're spending the holiday alone or with others, there are things you can do to prepare.
When making preparations, keep in mind your risk of contracting COVID-19.
If you're organizing an event, consider getting COVID-19 tested and having any guests do the same.
If you're organizing an event, think about how you might reduce the danger of infection spreading.
Make sure to follow food safety guidelines when preparing food for an event. • Serve alcohol responsibly and assure that guests are able to return home safely.
Here are some of the best ideas for making your 2022 New Year's Eve celebrations at home memorable and worthwhile. We'd love to hear about other things you can do at home on New Year's Eve. Be sure to leave a comment and spread the love.
Best wishes for the New Year 2022!