Human Resource Management – Setting out the Strategy
Setting out the Strategy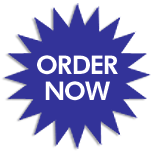 Strategy and the plans for implementing it could be set out under the following heads:-
Basis – business needs in terms of the key elements required to formulate business strategy.

Environmental factors and analysis (SWOT).
Cultural factors – important for implementation.

Content – details of the proposed HR strategy.
Rationale – the business case to be established for the strategy against the background of business needs and cultural factors.
Implementation plan – action program

Responsibility for each stage required in the process.
Resources required.
Proposed arrangements for communication, consultation, involvement and training;
Project management arrangements..

Costs and benefits analysis – an assessment of the resource implications of the plan which include costs, people and facilities and the benefits that will accrue, for the organization as a whole, for line managers and for individual employees.
Email Based Assignment Help in Human Resource Management - Setting out the Strategy
Following are some of the topics in Human Resource Management - Strategic Human Resource management in which we provide help:
Human Resource Assignment Help | Human Resource Management Homework Help |Online Tutoring | Dissertations Help | Business Homework Help