Online tutoring with experts
Gone are those days when you have to be decently rich to learn from experts or from best institutes.
We also realize that middle class people have a budget constraint. They cannot spend as much as rich people can on their children's studies. Still they try to do as much as they can. But, this is the time that they should also realize that only the best education to their children can bring them out of the current financial scenario. So, there are various websites which provide excellent service by experts from renowned universities.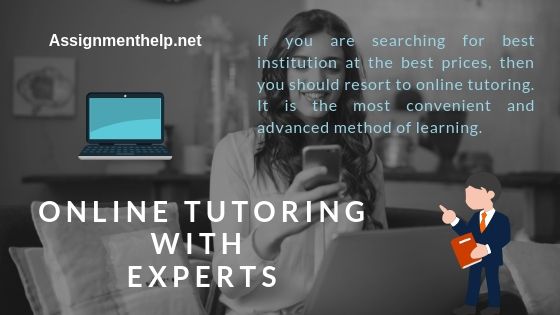 This suggests that your children can learn from same experts, same faculty inspite of the fact that they are not part of the same universities. Every child could access these websites irrespective of their own college, or any other academic institution. Online tutoring is available for all students from kg to xii, graduation to post graduation. You can even visit these websites for any entrance exam preparation. They charge a very nominal fee as the objective is to serve as many students as they can.
Everyone wants to excel but sometimes we feel that tuitions are unnecessary expenditures. You might be right in thinking this that taking tuitions for a whole year, every day is not an essential thing. But if some queries are troubling your child, then he should have some expert guidance. These can be provided by these experts. Usually parents try to teach their children on their own. This is a good way as they understand their children better and thus can teach them better. But the level of education has increased tremendously, they cannot teach in the same manner as expert could teach.
So, if you are searching for best institution at the best prices, then you should resort to online tutoring. It is the most convenient and advanced method of learning.