Online tutoring the most effective way to dedicate time during stay at home
It would be correct to say that online tutoring is the most effective way to dedicate time during stay at home. For online tutoring one does not need to move to from one place to another in search of good and highly qualified tutors for varied subjects. All the experts and experienced tutors are available under a web portal. These online tutors are not only available for all subjects but also for all classes be it secondary, senior secondary i.e. K-12 or college/university.
These online tutors help you in varied ways be it preparing a particular project, providing assignment help, homework help. In today's situation, it sometimes became difficult for the students to complete the projects and assignments without help. These tutors offer you from pin to plane all the services required by you like series of sample test papers, guidelines for test preparations etc.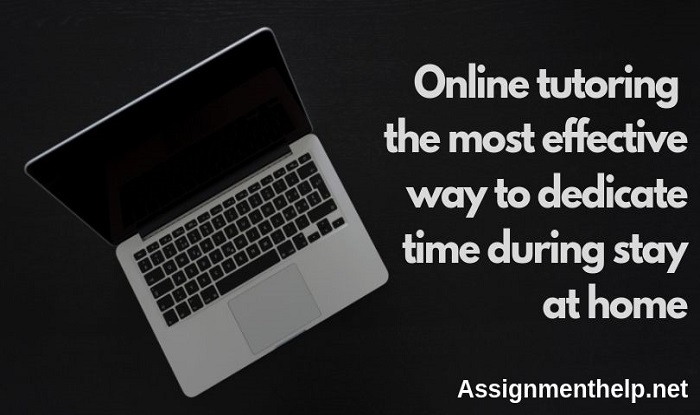 Online tutoring offers 24*7 service, this offers you full utilization of time in any way you want. These tutors offer you to go through the basic guidelines of the subject, helps in understanding the basic concept. The only thing you require for the bunch of services offered are a laptop and a internet connection and you are all set to work in full swing. But before engaging yourself with an online tutor or a homework helper you must ensure his qualification, dedication and the list of students attached with it. Don't merely rely on advertisements as they may mislead you.
assignmenthelp.net is less time consuming and offers better services when compared with other tutors. Being pocket friendly helps you in saving your pocket money which can be spent on your other necessities. Thus, according to me one should go for online tutoring as it offers varied services and quality work with less effort on our part.