A Guide to Competency-Based Education Model
Competency based education has recently gained popularity in the #edtech and #edchat world, and it is in the talks for all the good reasons. It is different from the usual, traditional style of education in the way that it breaks from the credit hour, today's prevailing measure of student success. Competency based education model turns the traditional model on its head. It gives the credits based on whether the student can confirm that they have mastered their skills, abilities and knowledge required for the chosen fields.
In a brief, competency based education models evaluates a student on what he knows and how is he able to do. Here, the actual focus in on measuring how much learning takes place rather than simply the "time-spent" sitting in a classroom(or being logged into one). Many institutions have adapted the competency based learning model, thus it seems clear that it can benefit a lot in the modern times.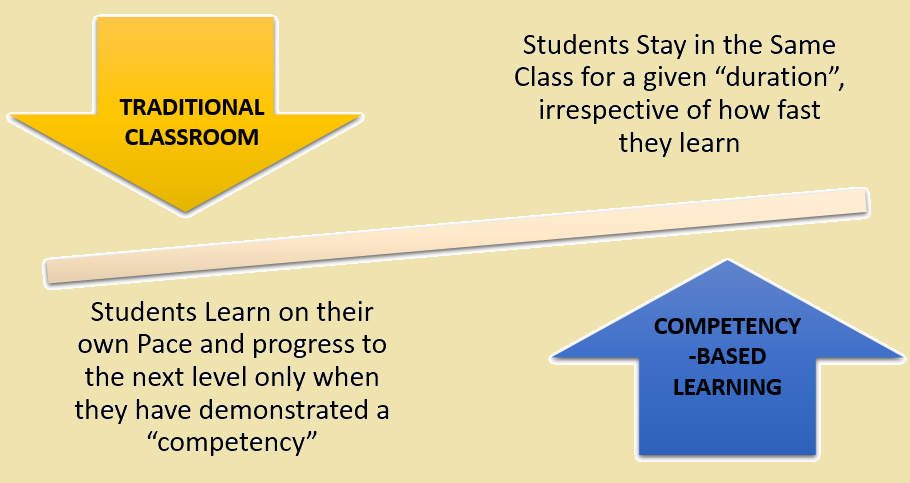 Students come to higher education with some knowledge of various things, and each of them has a different learning rate. Competency based education identifies this reality and matches the educational outcomes according to the students personal characteristics and learning habits. Also, it allows adult learners to come back to the classroom and apply whatever they have learned, either through formal education or through the experiences they have had in their lives. If implemented effectively, such an education model can be the best fit for the present time classroom demographics that contains a mix of both fresh graduates as well as adult learners along with it can improve quality, reduce costs, shorten the time required to graduate and provide the article measures for student learning.
Benefits of competency based education model
The idea is especially engaging for numerous part-time working students, corporate skill-seekers and adult learners who have busy schedules, significant practical knowledge but no degree. Many of them need a qualification to get promoted or to get better credits. A more flexible education system is required for such people to earn a college degree on their own terms.  Such people can get good benefits out of it. Also the students who will be enrolling in higher studies for the first time will get good results too. The various benefits of their model are:-
Flexibility
There are going to be no classes! No semesters! This flexible option lets you start and study when you want and work on your degree online. Your schedule will be the prior focus and the degree goes when you have free time.
Personalized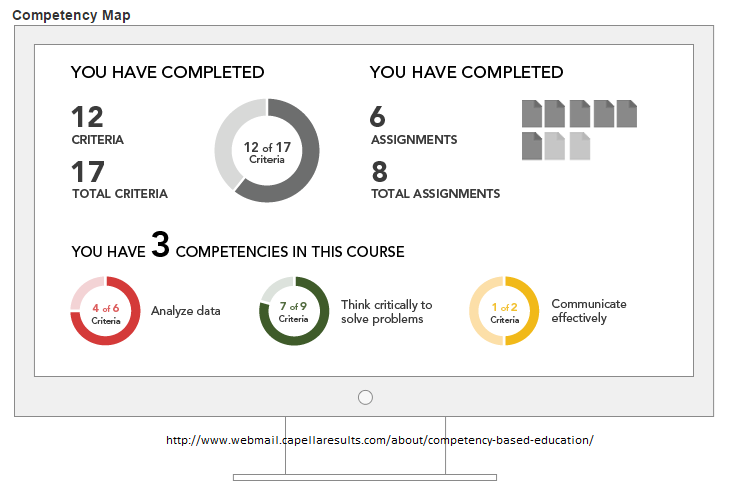 It recognizes and rewards prior learning by giving you the opportunity to pass evaluations using the knowledge you possess. The study material you will use will be the area you want to master, rather than mugging up everything just because it is in the syllabus. Also, an instructor or teacher will work with you to customize your learning plan based on the knowledge you have and the goals you want to achieve.
Self-paced
You are given the choice to give the assessments when you are ready. When you prove your mastery on, you receive the credit and move on, without having to wait for the next semesters or so.
Supportive
In this kind of education model, you can receive a personalized mentoring from an instructor with a sound experience, who will guide you the right way to prepare for evaluation tests. A good amount of the reference material, online websites or textbooks will also be provided to get the right information in your hands.
Skill-based
The competency based education model is entirely skill based. You will be working on the field your want to master. The system evaluates you on the skills and abilities you possess and are able to show. There is no pre-defined rigid syllabus overloading you, neither bundles of textbooks to be mugged up in a night. You will be evaluated for what you know and the skills that you are looking to develop.
Affordable
Instead of shedding off thousands of dollars, you will be required to pay a flat rate for a subscription period of your choice. Thus instead of paying a bulky fees to earn a given number of credits, students can actually control their tuition costs based on how fast they can demonstrate progress and achieve competencies. Thus, those with considerable experience and focused can complete their "course" faster, shorten the length of their study period and save tuition cost.
The various benefits of this model can reward the students well. They will be focusing on the skill the want to master and can achieve it to the level they want to. The degree will be recognized by the employers and academia later in your career, as it is an approach used by most corporations as the basis of promotions and advancement.
Traditional vs Competency based Model
Competency Based Education ensures that students are consistently in touch with common core of world class skills and knowledge of the field they chose to master.
Competency-based education model can help build the capacity of districts, schools and faculties to respond better and faster to the learning requirements of students and guide them with a tailored learning solution as well as motivate them to keep improving.
 Competency based model is the correct choice for learning spaces that seek to integrate the maximum advantage of the revolutionary education technology advancements happening around in online learning for personalization and adaptive learning.
CBE is naturally best-suited for students who wish to learn at their own pace, any time and anywhere. This gives them the opportunity to work along with their studies, without interfering in their professional life.
Competency based model is a boon for students who have the responsibilities to take care of their families, especially those who would otherwise not enroll in a traditional college setting due to rigid timings, credit requirements and mounting tuition costs.
Such a model gives a lot of power to the student, to mend it according to the way which suits the best to them. But there is a key skill that is required for anyone to attempt studies in competency based model. That is self discipline. Yes, you need it everywhere and in every walk in life. All the way from school days while learning the lessons for exams, to the days of higher education where you are all on your own, self discipline is a really essential quality. Competency based model requires a strong self discipline with a strong urge to earn a degree. It is not just taking classes and attending few lectures just like that.
Also, those who have a busy schedule, work and want to earn a degree or complete their graduation are good enough to apply for such kind of a model. This model is not suitable for everyone, since there will be no fixed timing for classes, no fixed lecture schedules and the exams and assignments submissions according to your choice of dates. Thus only the ones with a strong dedication, time management and self discipline are the ones who can steer across it well and succeed.
Looking for Personalised 1:1 Tutoring and Mentoring ? Feel free to contact our online tutoring faculty and get help in developing the skills and competencies you desires. 
Here's a quick summary guide on Everything Competency based Education.

To share and embed this infographic on your website, simply copy and paste the code given below
[snippet id="1959″]