Case Study Writing Help
A Case Study can be technically defined as a process or record of research in which detailed consideration is given to the development of a particular matter over a period of time. It is an intensive analysis and in-depth study of an individual unit. It is qualitative and descriptive in nature and is backed by naturalistic inquiry.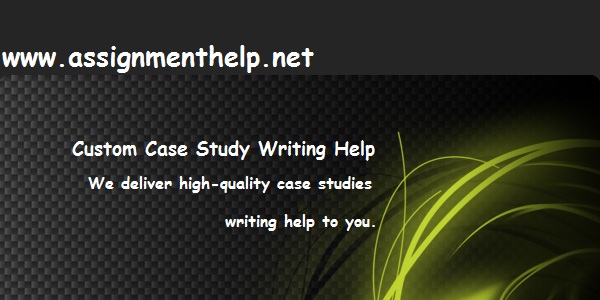 Case Study Writing Help Services
Several sources of information are used to prepare a case study. Interviews, documents, archival files, personal or direct observations, etc. are some of the most common sources of information. A case study might be prospective or retrospective in nature. A prospective case study is the one in which some unit such as a person or a group of people is studied to derive some conclusions. A retrospective case study is the one in which delves into historical information. It studies the history of the topic into consideration.
It is a powerful tool as it can strengthen the facts that are already known and can add to the existing knowledge. It is in contrast to quantitative methods of research like a survey where questions of how many, who, where etc. are. It is bent towards the qualitative side and attempts to analysis the why and how questions. It does not only involve a collection of facts and figures but also requires a descriptive interpretation of the collected data. One has to go beyond the information that exists and add new dimensions to it.
Various steps involved in preparing a case study are:
Gaining a clear realization of the subject and object of the case study
Determining the research areas and research questions
Determining the available sources of information and data gathering techniques
Collection of the information and data from the various sources
In-depth analysis of the data
Preparation of the final report
Writing a case study can be baffling and tiring. It requires an exhaustive and detailed study of the chosen topic. It is like a huge jigsaw puzzle whose pieces have to be put together. And mind you, it's a tricky one!
Are you tired of those sleepless nights trying to complete your case study which is due next week? Are the mountains of data bothering you? Is it getting difficult to find the right information sources? Are you unable to derive satisfactory interpretations and conclusions?
Do not worry anymore. Assignmenthelp.net is here for you. Our expert online case study writers are available for your 24/7. Leave all the work load and worries to us. Just tell us the topic of your case study (and the questions you intend to incorporate in it) the deadline. Our experts will prepare an impressive and great case study. You will never be disappointed.
The case studies that will help you make your mark are Just A Click Away.
Just visit our Case Study Assignment Help services web-page.: