Human Resource Management – The Internet Economy
The Internet Economy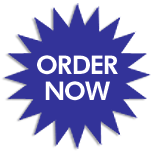 The way business is conducted has changed rapidly during the past few years and will continue to do so. Many companies are connecting to the Internet to gain an advantage over competitors. Greater use of Internet has prompted the spread of electronic business. E –business includes several forms of buying and selling goods and business services:-
Business to consumer transactions, such as purchasing books and tickets and conducting services including online banking.
Business to business transaction, including sales among manufacturers, retailers, wholesalers and construction firms.
Consumer to consumer transactions, in particular, individuals buying and selling through auctions.
E-business relies on Internet to enable buyers to obtain information online, directly order products and services, receive after sale technical support, and view the status of orders and deliveries. Internet sites also allow customers and sellers to communicate with each other through mail, chat and voice connections. Companies may set up customer service centers offering email and live telephonic connections to provide help, advice, or product information not found on their websites. E business creates many challenges. The fast pace of change in information technology requires companies to continually update their skill requirements and then recruit and train people to meet those requirements. The competition for such employees may be stiff and, as described earlier, often involves recruiting on an international scale.
Email Based Assignment Help in Human Resource Management - The Internet Economy
Following are some of the topics in Human Resource Management - Change Management in which we provide help:
Human Resource Assignment Help | Human Resource Management Homework Help | Online Tutoring | Dissertations Help | Business Homework Help