Human Resource Management – Technological Change
Advances in computer related have had a major impact on the use of information for managing human resources. Large quantities of employee data can easily be stored on personal computers and manipulated with user – friendly spreadsheets or statistical software. Often these features are combined in a human resource information system (HRIS), a computer system used to acquire, store, manipulate, analyze, retrieve and distribute information related to an organization's human resource. A HRIS can support strategic decision making, help the organization avoid lawsuits, provide data for evaluating programs or policies, and support day – to – day HR decisions.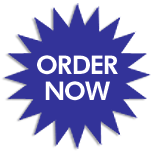 The support of an HRIS can help HR professionals navigate the challenges of today's complex business environment. Often the employees and needs are distributed among several locations, perhaps among several countries, requiring a global HRIS.
Email Based Assignment Help in Human Resource Management – Technological Change
Following are some of the topics in Human Resource Management – Change Management in which we provide help: