Human Resource Management – Flexible Staffing Levels
Flexible Staffing Levels
A flexible workforce is one the organization can quickly reshape and resize to meet its changing needs. To be able to do this without massive hiring and firing campaigns, organizations are using more flexible staffing arrangements. Flexible staffing arrangements are methods of staffing other than the traditional hiring of full time employees. There are varieties of methods, the following being most common:-
Independent Contractors are self employed individuals with multiple clients.
On call workers are persons who work for an organization only when they are needed.
Temporary workers are employed by a temporary agency; client organizations pay the agency for the services of these workers.
Contract company workers are employed directly by a company for a specific time specified in a written contract.
Continually adjusting staffing levels is especially cost effective for an organization that has fluctuating demand for its products and services.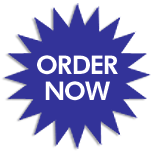 Email Based Assignment Help in Human Resource Management Change Management
Following are some of the topics in Human Resource Management Change Management in which we provide help: