Technical Analysis Assignment Help
Technical Analysis
Introduction
This is a broad introduction to technical analysis, the philosophy or assumptions made by technical analysts and the challenges to their work. Technical analysts differ from fundamental analysts as they believe prices are driven by both rational and irrational factors. The Reading also looks at the signals technical analysts use to indicate that the market or an individual security price is moving into a new trend.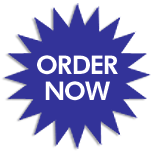 Technical analysis involves examining past trading prices and volume data to identify trends that can be used to predict future market and security price movements.
12.2.Assumptions of technical analysis
The assumptions made by technical analysts include:
Prices are decided by supply and demand.
Supply and demand are driven by rational and irrational behaviour.
Prices move in trends that persist for long periods of time.
The shifts in supply and demand can be seen in market price behaviour.
---
Technical Analysis Assignment Help By Online Tutoring and Guided Sessions from AssignmentHelp.Net
---
The main difference between fundamental analysts, technical analysts and followers of EMH is in the time that they believe security prices take to react to news. EMH says that prices react almost immediately to news, fundamentalists believe there is a little longer to make decisions and technical analysts believe that it takes time for a new equilibrium price to be established.
Technical analysts also believe that new information that affects supply and demand comes into the market over a period of time rather than at one specific point in time.
Email Based Assignment Help in Technical Analysis
Following are some of the topics in Technical Analysis in which we provide help:
Corporate Finance Homework Help | Finance Assignment Help | Finance Assignment Help | Finance Homework Help | Finance Online Help | Finance Problems Help | Finance Tutor | Help With Finance Homework | Online Tutoring