Contrary Opinion Technical Analysts Assignment Help
Contrary-opinion technical analysts
This group of analysts uses the following indicators to assess what the majority of investors are doing, and then take the opposite view.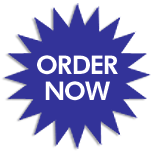 1. Mutual fund cash positions. The percentage held in cash varies between about 5 and 13%. Contrary-opinion analysts believe that mutual funds generally have a high percentage of cash near the trough of markets so a high cash position is read as a bullish indicator. On the other hand a low cash position would be seen as a bearish indicator.
2. Investor credit balances in brokerage accounts. Investors sell stocks and leave the cash balances in brokerage accounts if they expect to reinvest the money in the short term. Therefore if the credit balances increase it is seen as a build up of purchasing power and is a buy signal. Alternatively a decline in credit balances is a sell signal.
3. Investor advisory opinions. Based on the view that most investment advisors are trend followers therefore if the 'bearish sentiment index' (bearish opinions/total opinions) is more than 60% this would be seen by technicians as a bullish indicator and if it were lower than 20% technicians would see it as a bearish indicator.
4. OTC volume versus NYSE volume. OTC trading is considered to be speculative compared to NYSE trading and the percentage of speculative trading is highest at market peaks.
5. Put/Call Ratio. A high ratio is read by technicians to be a bullish indicator, and a low ratio a bearish indicator.
6. Futures traders bullish or bearish. Technical analysts will look at the percentage of speculators in stock index futures who are bullish or bearish and then take the opposite view.
Contrary Opinion Technical Analysts Assignment Help By Online Tutoring and Guided Sessions at AssignmentHelp.Net
---
Email Based Assignment Help in Contrary Opinion Technical Analysts
To submit Contrary Opinion Technical Analysts assignment click here.
Following are some of the topics in Technical Analysis in which we provide help:
Corporate Finance Homework Help | Finance Assignment Help | Finance Assignment Help | Finance Online Help | Finance Problems Help | Finance Tutor | Help With Finance Homework | Online Tutoring