Finance Assignment Help With Follow The Smart Money
Follow The Smart Money
Technical analysts who wish to follow the smart money use the indicators below: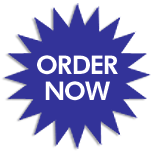 Confidence Index. This is published by Barron's and is the average yield on the 10 top grade corporate bonds divided by the yield on the Dow Jones average of 40 bonds (with a lower average credit quality). The ratio will be high, approaching 100, when investors are confident and relatively happy to invest in lower grade bonds.
T. Bill - Eurodollar Yield Spread. When the spread is large, typically at times of international crisis, it shows that investors are keen to invest in Treasury bills as a safe haven investment.
Debit balances in brokerage accounts. These represent margin borrowing. An increase could be read as a bullish sign, a decrease as a bearish sign.
Email Based Assignment Help in Follow The Smart Money
To submit Follow The Smart Money assignment click here.
Following are some of the topics in Technical Analysis in which we provide help:
Corporate Finance Homework Help | Finance Assignment Help | Finance Assignment Help | Finance Homework Help | Finance Online Help | Finance Problems Help | Finance Tutor | Help With Finance Homework | Online Tutoring