Marketing Assignment Help With Structuring marketing department activities
Structuring marketing department activities
For organizations with marketing departments, the second area of choice is the methodology for structuring the department's activities. The main decision is whether to organize around functions, products, markets, key accounts, geographical areas, channels, or some combination of two or more of these options. A functionally organized department would separate activities such as new product development; market research; customer service; advertising; market analysis; public relations; sales promotions and so on. Alternatively, a marketing department could be organized around a series of product managers who would be responsible for the whole range of activities associated with their products or brands. This would include stimulating activity within the sales force and third-party resellers, as well as intra-company co-ordination. Organizing around markets would involve the creation of market managers, whether geographically, by sector, or by segment. Variations on this theme have been referred to as vertical marketing, trade marketing and industry marketing.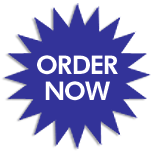 In some cases, such as, for example, where there are very few customers, it is sensible to organize around key account management. In others, it is appropriate to have marketing specialists with responsibility for all activities within a definable area. Many organizations use a combination of approaches to minimize the dangers inherent in any single approach. As examples, some businesses organize around brand managers, but separate the functions of public relations, customer service and planning, while others use both product and market managers in a matrix-type relationship. Whatever organizational form is employed, it should be able to deal successfully with the spectrum of issues, including those surrounding marketing information, analysis and interpretation, and those regarding how best to organize for marketing planning and implementation. How the marketing process is managed must be congruent with the current level of organizational development. This is to say that marketing planning organization must reflect the organizational evolution of the company as it passes through characteristic life phases.
Email Based Assignment Help in Structuring marketing department activities
Need Assignment Help homework help in Marketing topic Structuring marketing department activities For school, college, and university level you come at right place. Assignmenthelp.net provides answers to all of your problems regarding the Structuring marketing department activities. Our expert online tutors are available to help you to understand Structuring marketing department activities.
Following are some of the topics in The Value Chain And Value Delivery Process in which we provide help: