Marketing Assignment Help With The Value Chain And Value Delivery Process
2.1. The Value Chain And Value Delivery Process
Customer value and satisfaction are important ingredients in the marketer's formula for success. To create and deliver it Michael Porter proposed the value chain as the main tool

Value Chain - Every firm consists of a collection of activities performed to design, produce, market, deliver and support the firm's products. The value chain breaks the firm into nine value-creating activities in an effort to understand the behaviour of costs in the specific business and the potential sources of competitive differentiation. The nine value-creating activities include five primary activities and four support activities.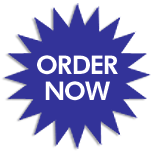 The primary activities involve the - sequence of bringing materials into the business (inbound logistics), operating on them (operations), sending them out (outbound logistics), marketing them (marketing and sales) and servicing them (service). For a long time, firms have focused on the product as the primary means of adding value, but customer satisfaction also depends upon the other stages of the value chain. The support activities occur within each of these primary activities.

Under the value-chain concept, the firm should examine its costs and performance in each value-creating activity to look for improvements. It should also estimate its competitors' costs and performances as benchmarks. To the extent that the firm can perform certain activities better than its competitors, it can achieve a competitive advantage.

The firm's success depends not only on how well each department performs its work, but also on how well the activities of various departments are coordinated. Too often, individual departments maximize their own interests rather than those of the whole company and the customer.

To overcome this problem, companies should place more emphasis on the smooth management of core business processes, most of which involve inputs and co-operation from many functional departments. These core business processes include the following;
Product development process. All the activities involved in identifying, researching and developing new products with speed, high quality and reasonable cost.
Inventory management process. All the activities involved in developing and managing the right inventory levels of raw materials, semi-finished materials and finished goods, so that adequate supplies arc available while the costs of high overstocks are avoided.
Order-to-payment process. All the activities involved in receiving orders, approving them, shipping the goods on time and collecting payment.
Customer service process. All the activities involved in making it easy for customers to reach the right parties within the company to obtain service, answers and resolutions of problems. Successful companies develop superior capabilities in managing these and other core processes. In turn, mastering core business processes gives these companies a substantial competitive edge.
Value Delivery System – In its search for competitive advantage, the firm needs to look beyond its own value chain, into the value chains of its suppliers, distributors and, ultimately, customers. More companies today are 'partnering' with the other members of the supply chain to improve the performance of the customer value delivery system.

Therefore, marketing can no longer be thought of as only a selling department. That view of marketing would give it responsibility only for formulating promotion-oriented marketing mix, without much to say about product features, costs and other important elements. Under the new view, marketing is responsible for designing and managing a superior -value delivery system to reach target customer segments. Today's marketing managers must think not only about selling today's products, but also about how to stimulate the development of improved products, how to work actively with other departments in managing core business processes and how to build better external partnerships
Email Based Assignment Help in The Value Chain And Value Delivery Process
Need Assignment Help homework help in Marketing topic The Value Chain And Value Delivery Process For school, college, and university level you come at right place. Assignmenthelp.net provides answers to all of your problems regarding the Value Chain And Value Delivery Process. Our expert online tutors are available to help you to understand The Value Chain And Value Delivery Process.
Following are some of the topics in The Value Chain And Value Delivery Process in which we provide help: