Marketing Assignment Help With Organizational Challenges For Marketing
Organizational challenges for marketing
The position and structuring of marketing within organizations is being challenged and impacted by developments throughout the value chain. The first of these is the decline of traditional brand management as retailers become more powerful and, in some cases, substitute brands. Rather than a brand's franchise in the market influencing the choice of supplier, retailers are much more interested in costs, strategy alignment, and response to regional differences, as a basis for choosing suppliers.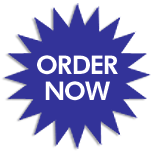 The second development is the advancements being made in micro-marketing, which are encouraging marketing managers to look at differences between consumers in more elaborate ways, and to use sales promotion activities and database marketing for more accurate targeting. The third is the reduction in the effectiveness of mass advertising as media channels proliferate, and as it becomes harder to reach mass markets. These trends will support moves away from national and international brand management as a basis for organizing marketing, towards market-focused management structures, either as part of a process team, or as a framework based on relationships. Fourth, the current popularity of category management as a basis for organizing consumer goods marketing is also affecting how suppliers organize their marketing activities. To match their retail customers, suppliers are organizing brand portfolios and appointing category managers, or 'champions', whose focus is on maximizing profit from a category for the retailer rather than developing brand franchises. In the end, however, it must be remembered that structure is of only secondary importance in establishing marketing as an effective force within an organization. Of greater significance is the attitude of the managers working within the structures, and the ways in which they are able to influence other managers towards a market-orientated approach to their own responsibilities. If a market orientation is well embedded and stretches across its range of activities, it is almost possible to argue that structure is irrelevant to marketing effectiveness.
Email Based Assignment Help in Organizational Challenges For Marketing
Need Assignment Help homework help in Marketing topic Organizational Challenges For Marketing For school, college, and university level you come at right place. Assignmenthelp.net provides answers to all of your problems regarding the Organizational Challenges For Marketing. Our expert online tutors are available to help you to understand Organizational Challenges For Marketing.
Following are some of the topics in The Value Chain And Value Delivery Process in which we provide help: