Human Resource Management – Optional Benefit Programs
Optional Benefit Programs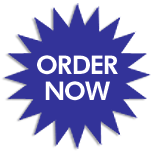 Other type of benefits is optional. These include various kinds of insurance, retirement plans and paid leaves. Part time workers often receive fewer benefits than full time employees. The most widely offered benefits are paid leave for vacations and holidays, life and medical insurance, and retirement plans. In general, benefit packages at smaller companies are more limited than at larger companies.
Paid Leave


Employment/ labour standards legislation outlines minimum vacation entitlements and paid holidays. Many employers provide vacation and holidays in addition to the minimum legislated requirements. Some organizations also offer additional days off for personal reasons or to contribute their time to a charitable organization. Sick leave programs pay employees for days not works because of illness. The amount of sick leave is often based on length of service, so that it accumulates over time. An organization's policy for time off may include other forms of paid and unpaid leave.

Group Insurance


Rates of group insurance are typically lower than for individual policies. Also, insurance benefits are not subject to income tax, as wages and salaries are. When employees receive insurance as a benefit, rather than higher pay so they can buy their own insurance, employees can get more for their money. Because of this, most employees value group insurance.

Health Spending Accounts


Another alternative to traditional employer provided insurance is a health spending account, also known as medical savings account, in which an employer puts aside a specific amount of money per employee to cover health related costs. Employees decide what health care services they will purchase with their allocation.

Wellness Programs


Another way to lower the cost of health insurance is to reduce employees' need for health care services. Employers may try to do this by offering an employee wellness program, a set of communication, activities, and facilities designed to change health related behaviours in ways that reduce health risks. Typically, wellness program aims at specific health risks, such as high blood pressure, high cholesterol levels, smoking and obesity, by encouraging preventive measures such as exercise and good nutrition.

Employee Assistance Programs


It provides confidential counselling services to employees experiencing personal problems. Many organizations also extend these services to family members. Left untreated, personal problems may cause an employee to their ability to cope and work performance will suffer.

Retirement Plans


Employers have no obligation to offer retirement plans, but may offer some form of pension or retirement saving plans. About half of employees working for private businesses have employer sponsored retirement plans. These plans are most common for higher earning employees. Retirement plans may be contributory plans, meaning they are funded by contributions from the employer and employee, or non-contributory plans, meaning all the contributions come from employer.

Communicating Total Reward to Employees
"Communication is often a weak link. An average program well communicated will do better than an outstanding program poorly communicated". A comprehensive communication strategy is required to help employees understand the total value the organization is investing in its approach to compensating and rewarding employees. This is essential so that total rewards can achieve their objectives including focussing employees on organizational goals, attracting and retaining employees, and creating a motivating employment.
Email Based Assignment Help in Human Resource Management – Optional Benefit Programs
Following are some of the topics in Human Resource Management – Compensation Management in which we provide help: