Chemical Engineering Help With Forces On Fluid Normal And Shear Stresses
5.2 Forces On Fluid Normal And Shear Stresses
A shear stress is denoted using symbol tau and is defined as a stress which is applied tangential or parallel or to a face of a material, as opposed to a normal stress which is applied in perpendicular direction.

The formula to calculate average shear stress is: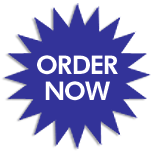 τ = F/A

where

τ = the shear stress

F = the force applied

A = the cross sectional area

Normal stress is the intensity of the net forces acting normal or perpendicular to an infinitely small area dA within an object per unit area. If the normal stress acting on dA pulls on it, then it is called as tensile stress, whereas if it pushes on the area, it is called compressive stress.
Email Based Assignment Help in Forces On Fluid Normal And Shear Stresses
We are the leading online Assignment Help provider in chemical engineering and related subjects. Find answers to all of your doubts regarding Transport Phenomenons, Forces On Fluid Normal And Shear Stresses and Transport Problem In One Dimension. Assignmenthelp.net provides homework, Assignment Help to the engineering students in college and university across the globe.
To submit Chemical Engineering Forces On Fluid Normal And Shear Stresses assignment click here.
Following are some of the areas in Chemical Engineering Fluid mechanics For Chemical Engineers which we provide help:
Chemical Engineering Assignment Help
Chemical Engineering Homework Help