Operations Management Assignment Help
Operations Management Assignment Help is offered by Assignment Help services. Operations Management problems can be complex and challenging at times. It may require knowledge of two three concepts from different chapters. Our expert operations management Assignment Help tutors are online 24/7 to help you.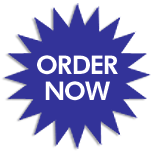 You can send us Operations Management and related subjects problems like business management, processes management and supply chain management. Our tutors can help you with basic topics like decision making to college level topics like system optimization. Whether they are simple problems, complex case studies, Report writing, journal review, thesis or Dissertation involving multiple disciplines and concepts, our qualified experts make it easy for you. Our operations management Assignment Help has helped many students pursuing education through regular and online universities, institutes or online MBA Programs. We also provide help in Project Related works. Our expert team is capable of providing Assignment Help with use of software uch as POM - QM, The Management Scientist, Excel, Crystal Ball, Excel OM, LINDO, GAMS, Matlab, etc.

Operations Management Assignment Help By Online Tutoring and Guided Sessions at AssignmentHelp.Net
We have a team of certified Operations Management Assignment Help Experts who have PHD degree's in Operations Management related subjects and many years of tutoring experience in Operations Management can help you by providing step by step and logical solutions to your Operations Management homework Assignment Problems. We pride ourselves in delivering the highest quality of Operations Management Assignment Help at a very reasonable cost. Please do explore the rest of our page to learn more about our service and Operations Management Assignment Help topics.
-->
Operations Management Sample Assignments
Following are some of the areas in Operations Management in which Assignment Help services provide help:
Supply Chain Management
Material Requirements Planning (MRP)
Just-In-Time Production
Logistics Management
CPM
PERT
Total Quality Management (TQM)
Monte Carlo Methods
Linear Programming Model
Simplex Method And Sensitivity Analysis
Duality And Post Optimal Analysis
Transportation Models
Advanced Linear Programming
Network Models
Goal Programming
Integer Programming
Dynamic Programming
Decision Theory
Queuing Theory And Markov Chains
Simulation
Non Linear Programming
Reliability Theory
Classical Optimization Theory