Biosafety And Intellectual Property Rights
Biosafety is the prevention of large-scale loss of biological integrity, focusing both on ecology and human health.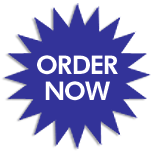 Objectives of Biosafety guidelines- The biosafety guidelines are developed to contribute to ensuring an adequate level of protection in the fields of safe transfer, handling and use of living modified organisms resulting from modern biotechnology that may have adverse effects on the conservation and sustainable use of biological diversity, and to reduce risks to human health.
The Cartagena Protocol on Biosafety to the convention on Biological Diversity has been designed to cover the transboundary movement, transit, handling, and use of all such living modified organisms. The ultimate objective of guidelines that regulate research and development activities using recombinant DNA technology should be to minimize risk from such activities and at the same time encourage these activities.
Email Based Assignment Help in Biosafety And Intellectual property Rights
To submit Biosafety And Intellectual property Rights assignment click here.
Following are some of the topics in Biosafety And Intellectual property Rights in which we provide help: