Finance Assignment Help With Risks In Bond Investment
Risks In Bond Investment
The major risks to bond investors are listed below: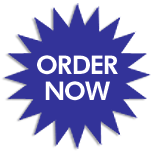 1. Interest rate risk.
2. Call and prepayment risk.
3. Yield curve risk.
4. Reinvestment risk.
5. Credit risk.
default risk
credit spread risk
downgrade risk
6. Liquidity risk.
7. Exchange rate risk (currency risk)
8. Volatility risk.
9. Inflation risk.
10. Event risk.
natural catastrophe risk
corporate restructuring risk
regulatory change risk
political change risk
The inverse relationship that exists between changes in interest rates and bond prices is best explained mathematically in the subsequently. However the following example will explain it descriptively:
Email Based Assignment Help in Risks In Bond Investment
Following are some of the topics in Fixed Income Securities in which we provide help:
Corporate Finance Homework Help | Finance Assignment Help | Finance Assignment Help | Finance Homework Help | Finance Online Help | Finance Problems Help | Finance Tutor | Help With Finance Homework | Online Tutoring