Chemical Engineering Help With Chemical Reaction Engineering
4 Chemical Reaction Engineering:
Introduction:
Chemical reaction engineering deals with the exploitation of chemical reactions on a commercial scale. The main goal is the successful design and operation of chemical reactors. This emphasizes qualitative arguments, simple design methods, graphical procedures and comparison of capabilities of the major reactors. It deals with chemical Identity, Reaction Rate, General Mole Balance Equation, and Mole Balance on Different Reactor Types, Conversion, Design Equations and Reactor Sizing.
Email Based Assignment Help in Chemical Reaction Engineering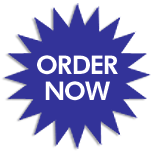 We are the leading online Assignment Help provider in chemical engineering and related subjects. Find answers to all of your doubts regarding Transport Phenomenon, Chemical Reaction Engineering and Transport Problem In One Dimension. Assignmenthelp.net provides homework, Assignment Help to the engineering students in colleges and universities across the globe.
To submit Chemical Engineering Chemical Reaction Engineering Course click here.
Following are some of the areas in Chemical Engineering Chemical Reaction Engineering in which we provide help:
Chemical Engineering Assignment Help
Chemical Engineering Homework Help