ENG1100 introduction to engineering design
Assignment 3: Drafting
Special instructions
Answer all 4 questions as directed.
Computer Aided 2D Drafting programme must be used for this assessment.
Submit this assignment electronically via EASE. Use the same submission procedure as outlined for Assignment 1. Free-hand sketches are not required for this assignment All CAD drafting solutions must be drawn to suit an A3 sized drafting sheet.
Please 'print' (print as a PDF file) using the 'monochrome' (black and white) setting.
This assignment must be entirely the work of the student. Any copying or collusion observed by the examiners will be subject to university policy and could result in azero mark. For guidance on what constitutes Academic Misconduct and its various categories, at USQ refer to Student Academic Misconduct Policy available at: http://policy.usq.edu.au/policy/files/student%20academic%20misconduct.htm
The marking schedule shows the breakdown of marks awarded for each question.
Question 1 (100 marks)
The following field notes (3 sheets) of an investigation survey for a service station site have been compiled by a surveyor.
Produce a drawing of the traverse showing all the information on the site.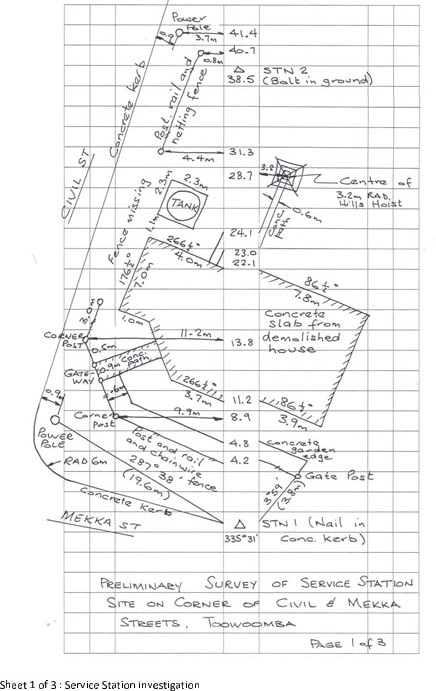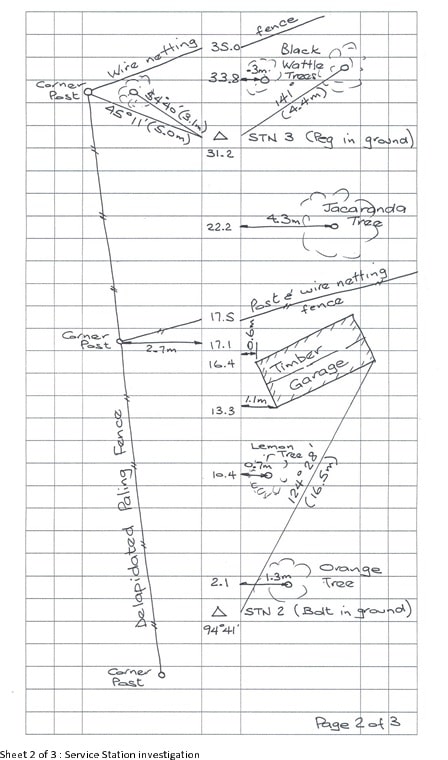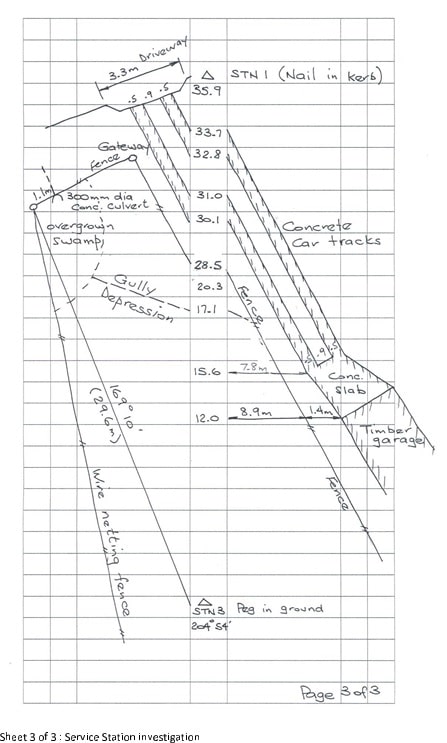 Question 2 (75 marks)
One corner of a steel framed sugar mill building is shown below in figure 1. Prepare detailed fabrication drawing for member 814.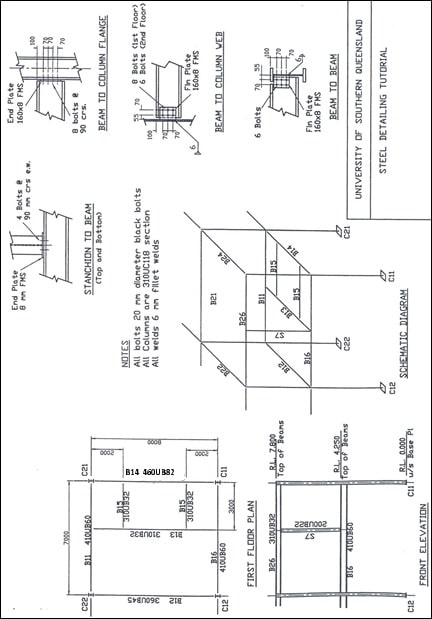 Question 3 (90 marks)
Prepare the reinforcement drawings for the R.C. Retaining Wall shown in Figure 2.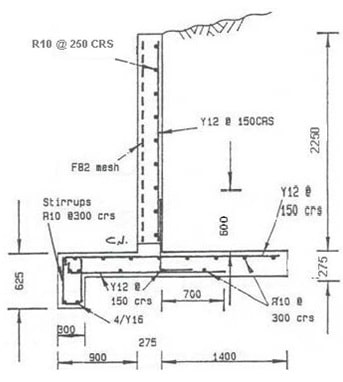 Length of wall

Concrete cover

Concrete strength

4500mm

60mm

20MPa
Figure 2: RC retaining wall
Question 4 (135 marks)
Details of a roller bracket are shown in Figure 3 below. Draw, full size, in third angle projection, a general assembly drawing showing the following views:-
a sectional front view on the centre line of the base;
a top view; and (iii) a side view.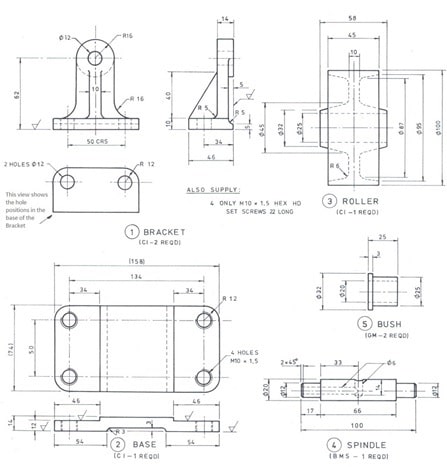 Provide a title block and parts list
Figure 3: Components of roller assembly
(Source: Boundy, AW 2012, Engineering drawing, 8th edn, McGraw-Hill, Sydney, p. 254)
Marking schedule: Assignment 3
Question 1
| | |
| --- | --- |
| Description | Marks possible |
| North datum | 10 |
| Traverse table | 10 |
| Traverse line | 25 |
| Ancillary details | 25 |
| Drafting | 30 |
| Total | 100 |
Question 2
| | |
| --- | --- |
| Description | Marks possible |
| Beam details | 40 |
| Dimension | 20 |
| Drafting | 15 |
| Total | 75 |
Question 3
| | |
| --- | --- |
| Description | Marks possible |
| Reinforcement details | 55 |
| Drafting | 35 |
| Total | 90 |
Question 4
| | |
| --- | --- |
| Description | Marks possible |
| Assembly and detail accuracy | 70 |
| Parts list | 15 |
| Drafting | 50 |
| Total | 135 |
| Total for assignment | = /400 |