Human Resource Management – Final Assignment
Assignment Question 1
As a human resource manager, how might you go about convincing top management that you should be heavily involved in the company's strategic planning process? Stress the potential for bottom-line improvement brought about with the help of HRM in the various areas.
Assignment Question 2
Read the incident 6.1 (Inside or Outside Recruiting?) and answer the questions: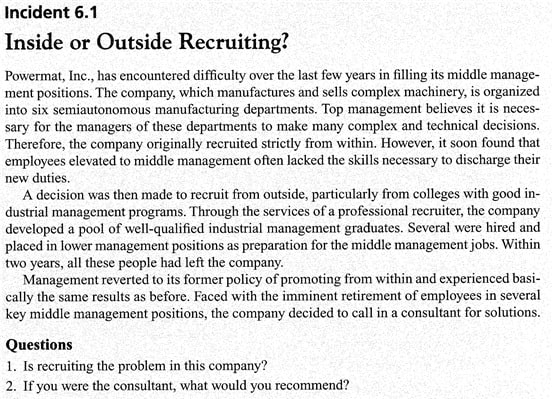 Assignment Question 3
Read the incident 14.1 (Rewarding Good Performance at a Bank), and explain your answer in details.