Create Games With PixieEngine
PixieEngine is a browser based tool which allows creating a game without installation of software on system. PixiEngine enables you to create games online. Pixie provides the various beautiful tools to create the game. PixieEngine is create so simple so anyone beginners with pixieengine within minutes. PixieEngine have very modern features which allow the programmer to create and share the games creates quickly and easily.
PixieEngine have no limit only you need is creativity. It allows creating pixel arts, sound effects, game levels, maps and many more. You can import and export the projects and files any time in pixieengine. It provides the framework which allows to run the games on desktop and mobile devices.
Features of PixieEngine are following:
Only tools are needed no any installation of software
There is no limit only creative mind is needed
Robust set of libraries which need to start programming
Pixie is open source
PixieEngine Interface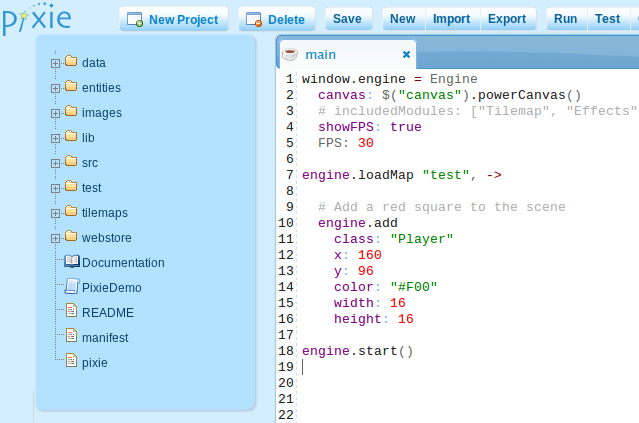 pixie tutorial:- https://www.youtube.com/watch?v=ISs4dNlOqyk