AgentSheets web based tool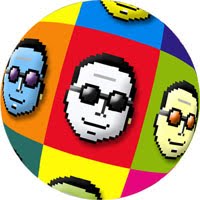 What is AgentSheets
AgentSheets is a kind of authoring kit for micro world with exclusive focus on learner construction. It is an environment of agent-based web authoring tool having a wide range of end users, ranging from children to professionals. AgentSheets provides an intuitive graphical interface for building simple agent-based models quickly.
Use of AgentSheets
The interface and drag and drop behaviour editing allow AgentSheet to be used by students with no prior programming or modelling experience. AgentSheets can render the model in Java source code and embed it into HTML as a Java applet so that it can be run in any browser without requiring the AgentSheets software.
Building a model with AgentSheets
There are following steps used for building a particular model
Modelling of UV-mapping, texturing, rigging, skunning, animation, scripting.
Editing the agent behaviours.
Building worksheets.
Measuring and plotting data.
Agentsheet working Environment [screenshot ]