Business Plan Writing Help
How to create a business plan
A business plan is one of the modern-day tools for one to try and promote his business. It is one of the best tools that one can use in these modern times to achieve the goals that he has set for himself as an entrepreneur. In the simplest of words, a business plan is a document used by a businessman for planning out the tiniest details of his business. There is no limit for the length of a business plan. For all that matters, it can be just a few lines and it can also be as long as up to 100 pages having tables, graphs and a title page and what not.
On an average, a business plan is about 15-20 pages long. Before knowing how to prepare a business plan, it is very important for one to understand what is it and what is the importance of a business plan.
A business plan, if drafted clearly provides you with guidelines as to how you can build the enterprise of your dreams. A business plan has been widely accepted by almost all the business experts of the world as one of the most important tools for a big enterprise. A majority of new entrepreneurs tend to think that they do not need a business plan. They think that their optimism and passion for their business is enough for them to achieve everything. this is where they go wrong. People even tend to think that developing a formal business plan is not worth their time. They find themselves too busy to develop a business plan. All such entrepreneurs need to understand that in today's world, operating a business without a business plan can prove to be more time-consuming.
There are innumerable benefits that one can get from a business plan. A business plan is an opportunity for all the businessmen out there to test their ideas. In a new business, it is very important that one tests all the ideas to the best of his ability before actually implementing it. A business plan is one such opportunity for a businessman to test whether a new idea holds some ounce of water or not. Moreover, a business plan gives you a clear statement of your vision and the new mission.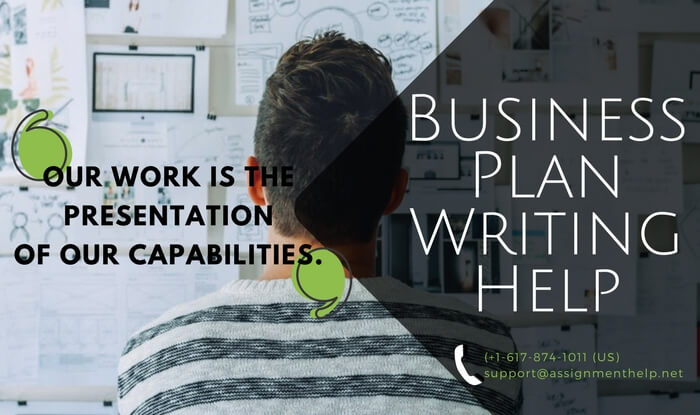 A business plan, in a way, provides you a set of values that can help you in getting your business through the times of trouble. It provides you with benchmarks that you can use to analyze your performance and make corrections whenever needed. Most importantly, a business plan gives you an opportunity to get a clear analysis of the industry that you are working in and also gives you a clear sight of opportunities and threats that surround the industry.
When you get in the habit of developing a business plan, that is when you get an idea of who can be a potential customer for you and what is its buying behavior. Also, because of operating on business plans, you get an idea of the major competitors that you have and it helps you in developing the strategies that you can implement to face them in the market.
There are many things that one needs to keep in mind while developing or drafting a business plan. Here are the most important ones of them:
1. Figure out and analyze the potential markets for your business
This is one of the most important factors that one needs to keep in mind while drafting the business plan. One needs to understand that if the business plan is created or drafted keeping in mind the markets that are not even potential customers for his business, then the entire purpose of creating the business plan is lost.
To do so, the businessman should be very well aware of the markets that he is targeting and also he should be very well aware of the qualities and also the negative points of the product or services. Only then, it will be easier for a businessman to figure out the potential markets easily and correctly.
Before creating the business plan, one should consider which segments or parts of the international or national population would be willing to use the products or services that he is offering. This is where the deep knowledge about one's own product comes handy. Moreover, one should keep in mind that this analysis of the potential markets isn't a guesswork. One can't just roll out a map and randomly point fingers at some places and consider them the potential markets. This work should be done with great research and analysis. For this, one can even consider using the research done by some outside observers.
2. Put in all the relevant information about your business
A business plan should like a formal proposal. It should have an impact beneficial for you on everyone who takes a look at it. You should divide the business proposal into sections that deem appropriate. Each such section should be given a heading and that should follow information appropriately according to the heading. These divisions that you make in your business plan make a very effective impact on the investors. There should be a title page and a table of contents to start with. After this, you should definitely give a vision of your company. It need not be very long but there should be a small summary of the vision with which you are driving the company forward.
Once all this is put in, you should give a general description of the company. This description should be given keeping in mind as if you are giving it to somebody who doesn't know a thing about your company. Therefore, it should include what your company does, what are the products and services offered by the company and all the other important things.
Followed by this, there should be many other sections. One of them should be a detailed summary of the products and services. There should be a marketing plan, there should be an operational plan and there should be a section in which you should describe the structure of your company and the philosophy with which you govern it.
At last, there should definitely be a financial plan. In this section, you should give out the information as to what is the working model for the finances and what is it that you need from the investors.
3. Compile all the information together and then prepare drafts
It is pretty obvious that the first step towards creating a business plan is to do the required extensive research. Before anything else, you should know all that there is to know about your business and the targets that you have kept and how are you planning to sell it. Once you are done with all this, it is time to prepare a draft. It is time to put the plan together and pen down all that you have thought, researched and all your hard work. You should make a structure that is comprehensive enough for anyone who takes a look.
When you start preparing the draft, do not worry about the punctuation, grammar and other things of the kind. The first draft should be created with the focus of putting all your ideas and thoughts on the paper. Make sure that whatever you think reflects in the paper. Once you have made sure that you have penned down everything that you needed to, then you can worry all you want about the grammatical mistakes.
Once you are done with all this, you can proofread the plan and correct all the mistakes. You can even try to get someone read it as we all tend to overlook the mistakes once we have read something a number of times.
4. Think of yourself as a product
Always remember that the sole purpose for which you are preparing the business plan is to present yourself and your business in the best possible light. You should think of yourself as a product that you are trying to sell. In fact, the truth is that you are trying to do exactly that.
The most important thing that you need to keep in mind is that when you go to an investor, he is more interested in you than your idea. Make sure that the talents and experiences that you bring to your business enterprise should be presented as unique. Their experiences and talents that you present can work as the unique selling point for you. There is a huge chance that the investor shows interest in your business based on all these ideas.
Therefore, you should keep in mind how important these talents and experiences are for your business plan. Even if the business or the market that you have set as a target has many competitors, these commitments and the experiences that you demonstrate can help you in making your case with the investors.
Also, as you will be trying to sell yourself, you can even include your resume in the business proposal. But make sure that you keep in mind that this is not the place where you include every job you've ever had or what stream you had in college. After all, your resume will be included in the exhibits in a separate appendix, and that too, at the end of the plan. The investors will not be interested to know all this. He will be more interested in any group experience that you might have had, any role of leadership that you might have carried out and the successes that you might have tasted at all these levels.
5. Include financial data
This is one of the most important things that you need to include in your business plan. No matter how impressive you have made all the other sections of your business plan, in the end, all of it comes down to the financials. Therefore, one should realize the importance of this section and prepare it accordingly.
This is your best chance to convince the investor in your business or your endeavor. Make sure that whatever information you provide in this section is honest and true. If an investor figures out that you are trying to lure him into your business with false information, there is no way on earth that you can convince him to invest in your enterprise. In fact, it will reduce your chances with other investors as well.
Make sure that you include absolutely transparent, realistic and crystal-clear information in the business plan. This will help you in convincing the investor that you know what you are putting your hands into and that you are not hiding anything from him. Once the investor believes that you have presented everything that there was to present, it increases the chances of him investing in your business by a hundred folds.
The accuracy of the financial figures that you include in the business plan is really important in convincing the investors.
6. Decide on an effective marketing plan
This is something that most of the businessmen tend to miss out on. You should always prepare an effective marketing plan. You should decide on a plan as to how customers will be reached and how the products and services will be presented to them. Remember that no potential investor will be convinced to invest in your business until you present to him some established and effective strategies and methods to contact the customers. If you do this, you will be able to convince the investors that you will be able to convince the customers to buy your products and services.
In the business plan, talk about how will you reach your customers, what will you say to them to make them believe that your product and services are better than other products in the market. Talk about how you will plan to create a need for your product among the customers in the market.
Talk about how you will implement advertisements and promotions to make a name for your product. Keep in mind that all of it is included in the business plan to convince the investors. Therefore, your language should be real enough to be able to persuade the investors.