Visualize is use to convert the source code into flow charts and UML Activity Diagrams. Draw flow charts with mouse and it can be export to Visio. It accepts source code files as input.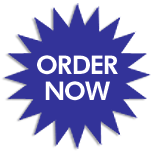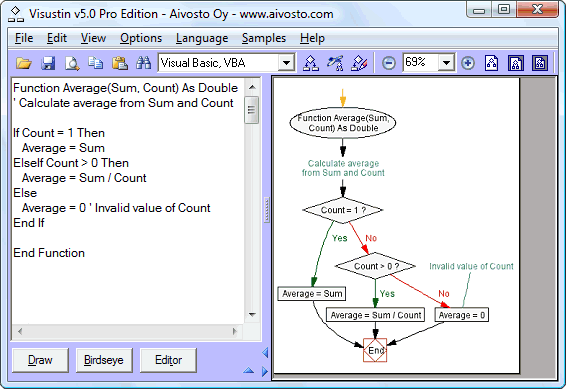 By the new version of Visustin supports a total 43 programming languages. By the use of Visustin we can create flow chart or any Activity diagrams using automated layout routines. The User can create flow chart manually. The Flow chart result can be printed or saved in multiple formats like PDF, bitmap etc and exported to external program like Microsoft Word, Visio or PowerPoint. We offer Assignment Help on Visustin for designing UML Digrams.
Features of Visustin
Flowchart code automatically : Visustin converts source code to flow charts automatically. An automated layout ensures visually optimal results. Just hit a key and you're done. The charts visualize your code and optionally the comments as well.


Edit flow charts : Editor is used for editing the created charts through this we insert comment, add shapes, highlight important points, adjust links and fine-tune the layout.


Draw flow charts manually : Visustin Editor lets you draw flow charts from scratch with the mouse. Document your business processes. Plan your systems before building them.


Multi-page print : We can print Large flow charts in multi pages


PDF flow charts : Save high-quality PDF charts.


Save charts. : Visustin can save file in BMP, GIF, JPEG, PNG, TIFF, MHT, EMF or WMF format. Create web pages showing both the code and the flow chart.


Export to Visio : It can convert source code to Microsoft Visio diagrams.


Export to PowerPoint and Word : Create flow chart slide shows and documents.


Bulk charting. : By the use of Visustin we cab run flowchart in a batch. Keep the technical document updated every night.
---
Visustin Assignment Help By Online Tutoring and Guided Sessions from AssignmentHelp.Net
---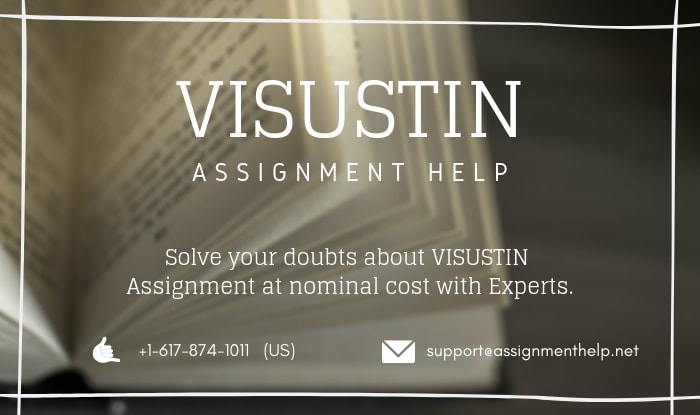 To submit VISUSTIN assignment Click here