The software which we are going to discuss is the first software which was exclusively written for iPad for designing UML diagram on it i.e. UML Pad. It gives the power to create, clean and crisp UML diagrams which relations, dependencies and more, in an easy and intuitive manner. By the use of this you can take your work wherever you are.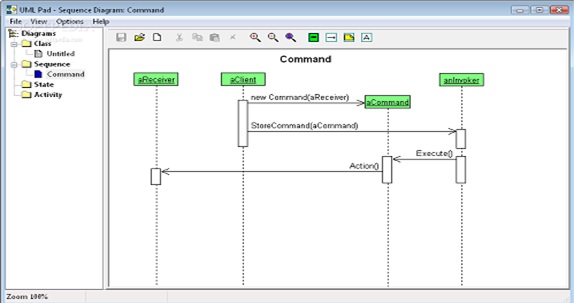 In the above image we have used UML Pad for designing Sequence diagram. Diagrams which can be created on UML Pad are Class Diagram, Sequence Diagram, State Diagram and Activity Diagrams. By the use of UML Pad we can easily export our diagram either as a read only PNG or as a XML file that can be edited further. It is easy to design UML diagrams in it. By the use of UML Pad we can easily drag and drop the element to the desired position on the workplace. It can import data from UUD, UCD, USD, USS or UAD file format for editing the diagram data, perform basic editing operations(e.g. cut, paste, delete) and zoom in or out.
---
UML Pad Assignment Help By Online Tutoring and Guided Sessions from AssignmentHelp.Net
---
Watch the video given below to understand how the UML pad works on iPad: https://www.youtube.com/watch?v=RnpaMpJ9FIw
UML Pad - the world's first UML editor for iPad
You can easily download UML Pad from the link : https://itunes.apple.com/us/app/astah*-uml-pad/id409312603?l=ja&ls=1&mt=8
Our experts are available 24 *7 to help you in your projects, assignments, or homework, for any detail on detail or queries on UML Pad Click Here.